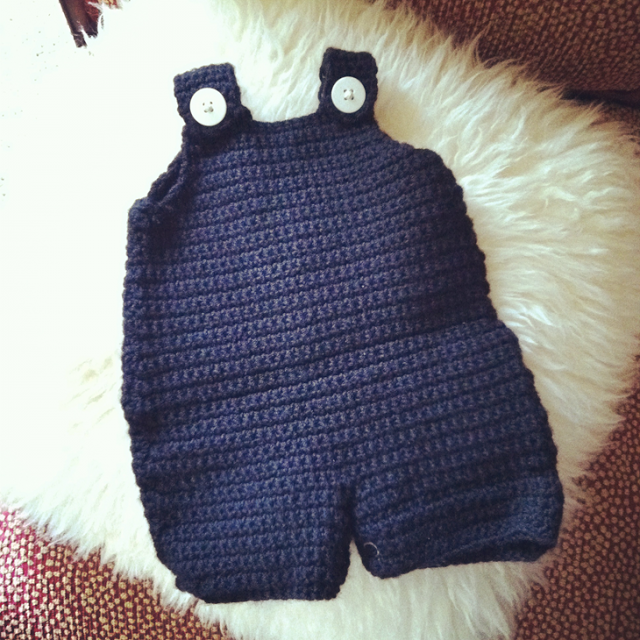 I started this jumper back in 2010 when I was pregnant with Quil and didn't get around to finishing it until a couple months before Ellis was born (2 years later -yikes!) I used the Tutu Onesy and Hat – Crochet pattern, sans the hat, by Lion Brand that I found on Ravelry. The pattern is sized for an 18-month old, but I modified it so that it would be for a newborn.
Ellis is about 3 and a half weeks old and it fits like a glove. I initially brought it to the hospital thinking she could wear it home, but it was still too big. Luckily, I tried it on her a couple days ago for the first time. Had I waited much longer, she might not have fit!
I used black
Lion Brand Microspun yarn
instead of the multi-color stripes in the pattern photo and removed the little skirt/ruffle thingy since I didn't know if I was having a boy or a girl when I was pregnant with Q. Honestly, I probably would have removed the ruffle anyway because I'm not a fan of it to begin with. Also, I added snaps in the crotch area for easy access when changing baby's diaper because it would be a pain in the butt to have to take this entire thing off every time.
Look at that cutie! If anyone else makes one, send me a photo! I would love to see :)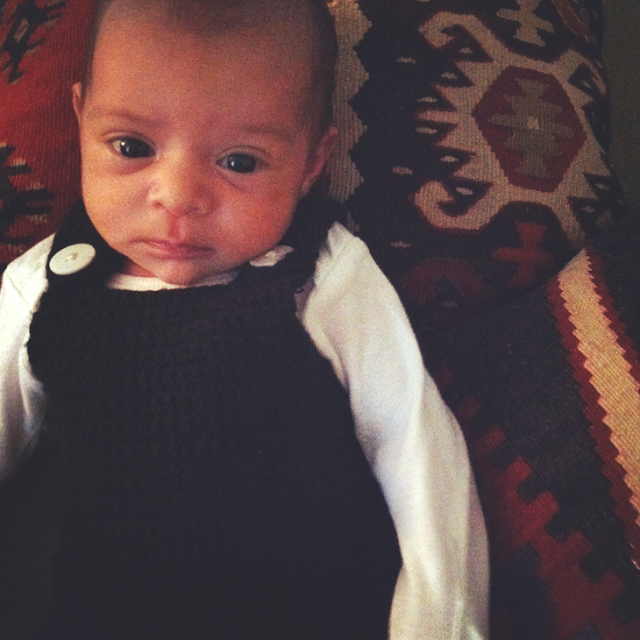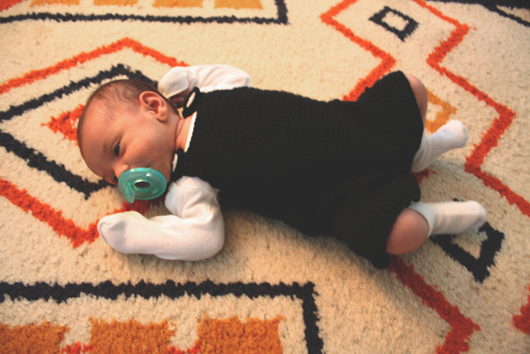 -c.