Since it's snowy out again…
I figured I'd post about a couple Christmas gifts I made this past year. This weather is crazy. But I guess I shouldn't expect anything different since it's Ohio and we go through this every year.
I realize Christmas is long over. Maybe next year I will post in a more timely manner. But I won't hold my breath. Anyways! On to gifts!
Many many years ago, a friend and I started crocheting together and we went through a phase of making granny squares. Our grand plan was to make a ton of squares, and through our combined effort, a blanket of granny squares for each of us. Long story short, this didn't happen and all these years I've been holding onto these squares. Until this past Christmas when I found the perfect use! Little ponchos!!!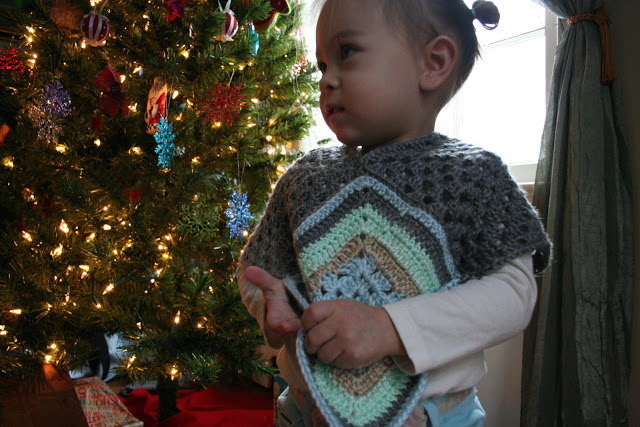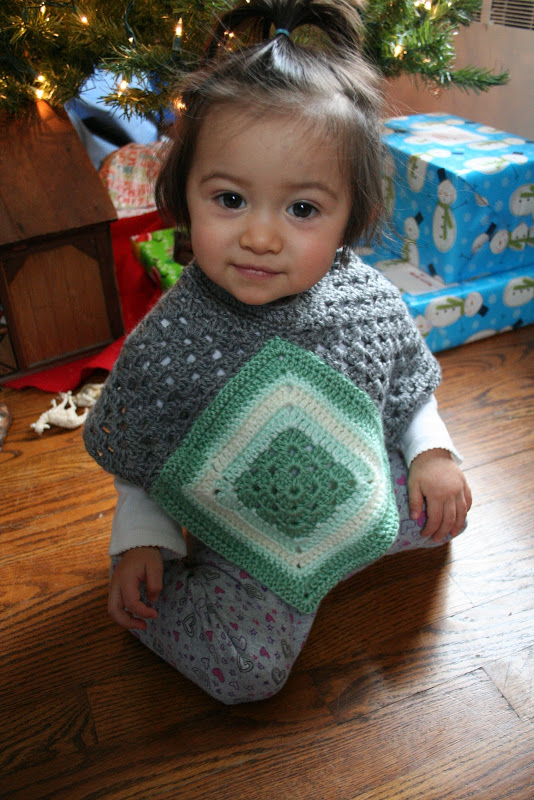 Those little ladies are two of my nieces. They are both around 2 years old and the ponchos fit great! Basically, I took 4 granny squares and sewed them edge to edge. They were super simple to make. Look for a tutorial to this little poncho in the near future!
-c.
Tags:
Crafts
,
Crochet
,
Gifts
,
Holiday