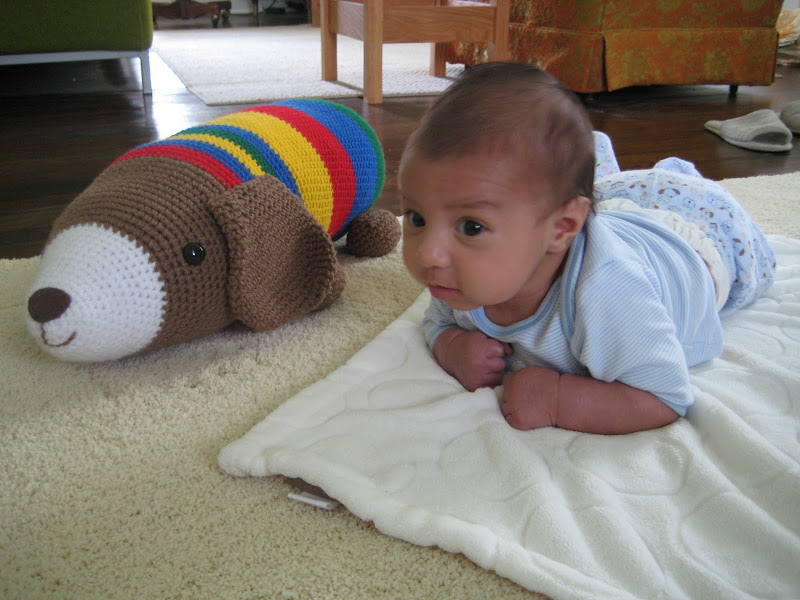 Remember this guy?
In the months before Q was born, both Andrew and I had a surge of productivity. I think it was our collective subconscious preparing us for a drought. We've been fortunate that Q is a good sleeper now. After his bedtime and before he wakes is our free time and both Andrew and I have been able to work on some new projects.
I figured an update is in order for the projects that we worked on before Q arrived.
I should preface this update with the fact that the majority of the time Q wears Fuzzi Bunz cloth pocket diapers. We were lucky enough to have generous family and friends who bought us these fancy pants (since they can be on the pricey side).
In making the wool diaper covers I was preparing for the possibility that we might not be gifted any fancy diapers. In that case we would have to use the more cost friendly pre-fold cloth diapers that require a water resistant covering. There have been times when we ran out of the pocket diapers and had to use the pre-folds as a back up. Despite my initial skepticism, the wool covers work unbelievably well. The amazing thing about wool is that it repels water and absorbs moisture at the same time! If you want to read more about the wonders of wool, you can read more here.
Here is Q sporting a pair of diaper covers made from a repurposed wool sweater that I felted in the washing machine: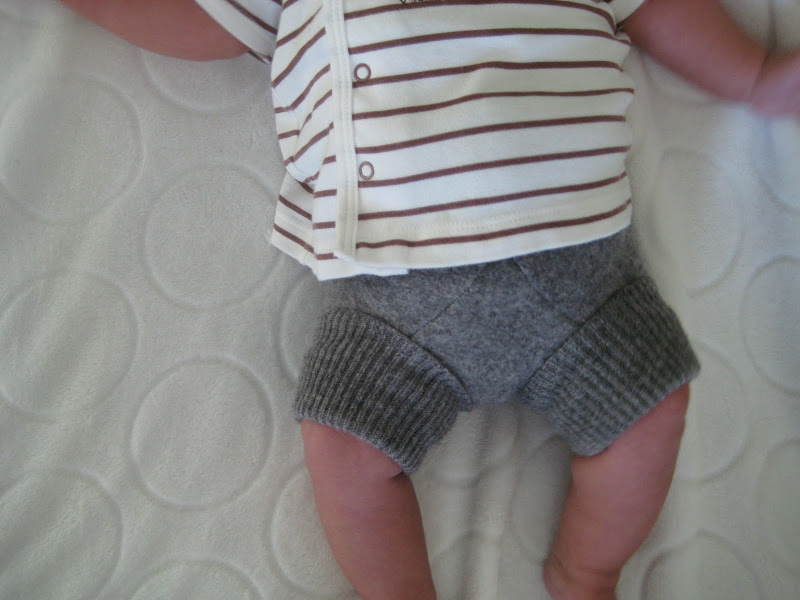 The crocheted cover and the knitted cover were also a success! The crocheted ones are still a bit large, but he's already outgrown the Vanilla cover, so I'm in the process of knitting a larger size.
-c.
Tags:
Baby
,
Crafts
,
Crochet
,
Family
,
Fiber
,
Knitting
,
Sewing
,
Toys
,
Wearables