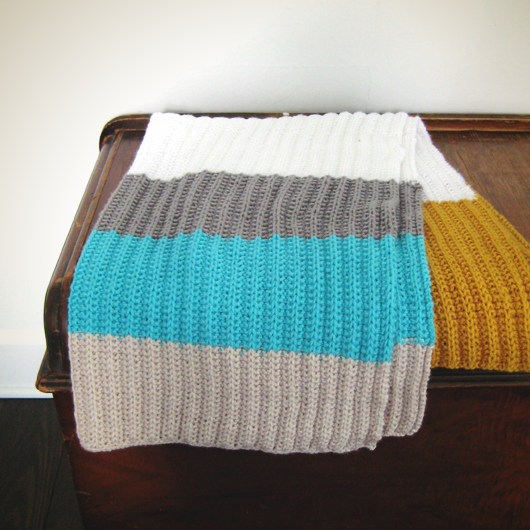 Finally! A million years later and I'm done with Baby Girl's blanket. And yes, 3 weeks (or less) to go and we still don't have a name picked out.
This is actually the only blanket that I've ever knitted. In the past, I've only made wearable things. I always thought making a blanket would just take too long. It did take a lot of time to make, but in the end, I'm happy that I did it.
Some details about the project you can read about in my previous blanket update. But just to reiterate, I got the pattern from the Purl Bee blog. I didn't use any fancy yarns, just whatever they had at the local craft store. Next time, I think I will invest in some better quality yarn but I wanted to be sure I could commit to an entire blanket before shelling out cash for the good stuff. My color inspiration came from these blocks by Ambrosia Girl, but obviously I changed them up a bit. It was really the jumping off point. And since we are having a girl, I figured it would be good to balance out all the pink that, I'm sure, will be in her future.
-c.
Tags:
Baby
,
Crafts
,
Fiber
,
Knitting