A lot of the projects that we post on here are either made by myself or by Andrew but this project was a cooperative effort between the two of us: a co-sleeper for the baby.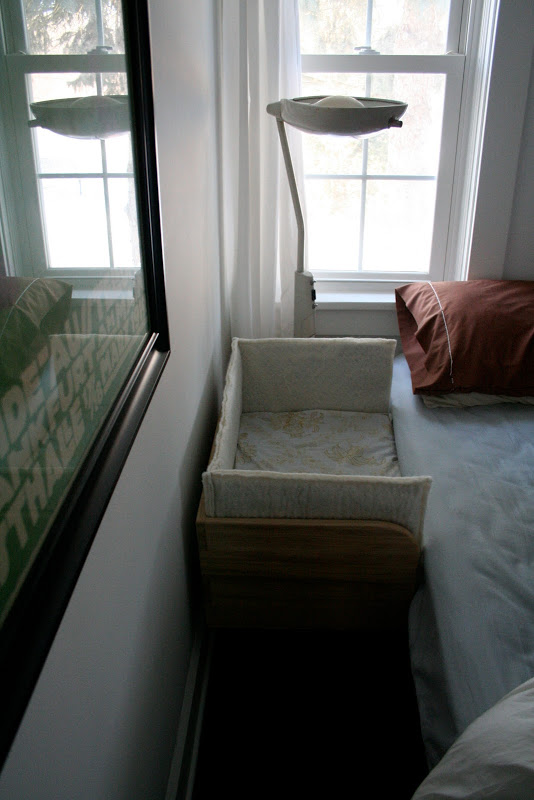 We decided to go the co-sleeper route for the first few months while I'm on maternity leave. If you're unfamiliar with what a co-sleeper is, you can learn more here. It is basically a 3-sided bassinet that attaches to the side of the bed. They come in all different types and sizes. Since I will be nursing, we figured it would be easier to have the baby there next to me rather than me getting out of bed every two hours to go into the other room. BUT at the same time, not have the baby IN the bed with us.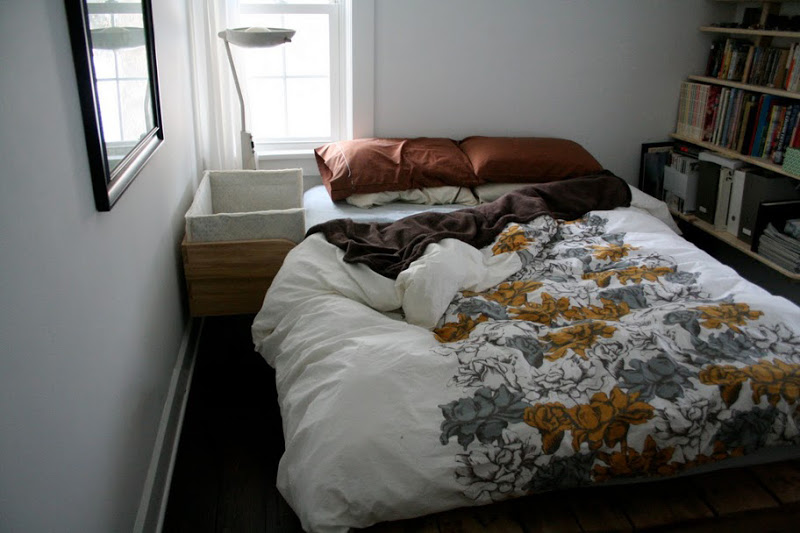 Most co-sleepers on the market are big bulky things that involve many parts and can convert into other things like a free standing crib or a playpen. We wanted something really simple made from basic materials. With inspiration from this "Culla Belly" prototype we saw on swissmiss we made our own version.
I'll let Andrew embellish more on the actual construction since he was responsible for that part. The parts I was responsible for were the wool felted sides, the mattress, and the mattress cover. Remember way back when I posted about making big pieces of felted alpaca wool? Well, this is what those were for. We knew we wanted felt sides but didn't want to throw down the cash for industrial wool that would hold its shape on its own. So we improvised.
Here are the sides: They are made from are felt sewn around pieces of heavy cardboard and then sewn together.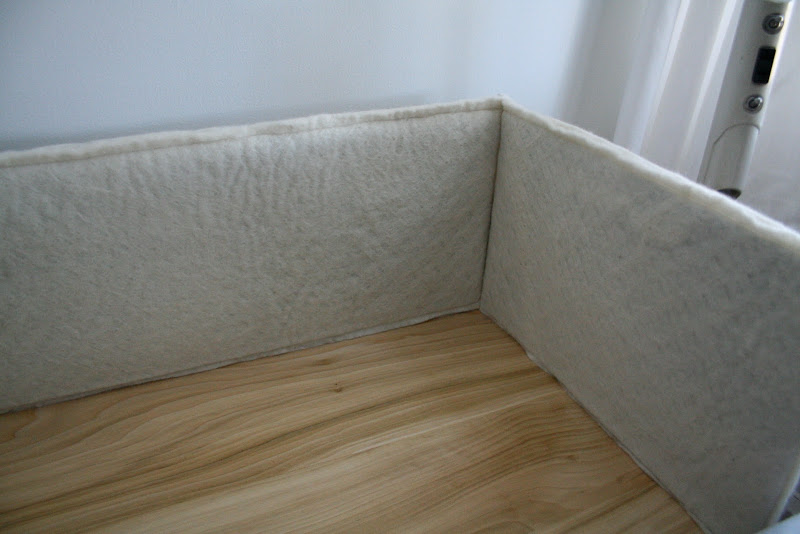 The mattress: I sewed together remnants from the sides and layered them between two pieces of the alpaca felt.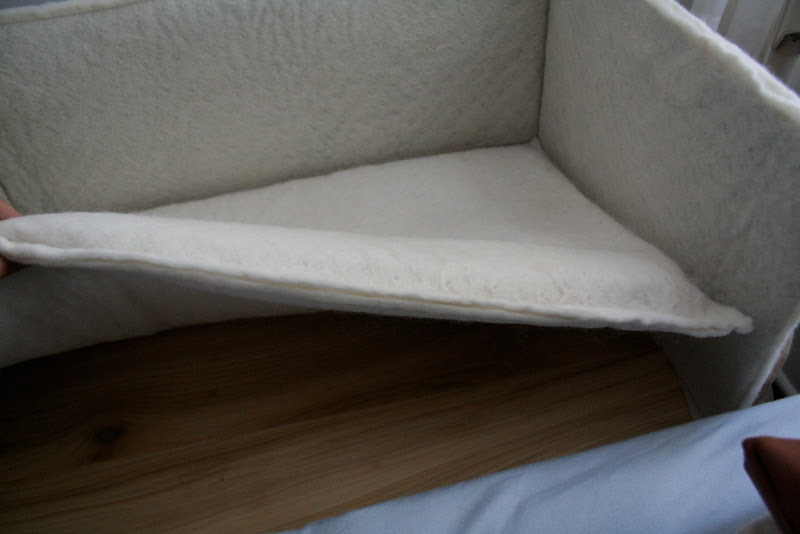 The mattress cover: I crocheted a wool mattress cover just in case the baby springs a leak. I doubled the yarn while crocheting to make sure it was nice and dense (I used Lion's Brand Fisherman's Wool in Nature's Brown) then felted it in the washing machine. If baby has an accident I can just throw the cover in the wash and not worry about washing the whole mattress.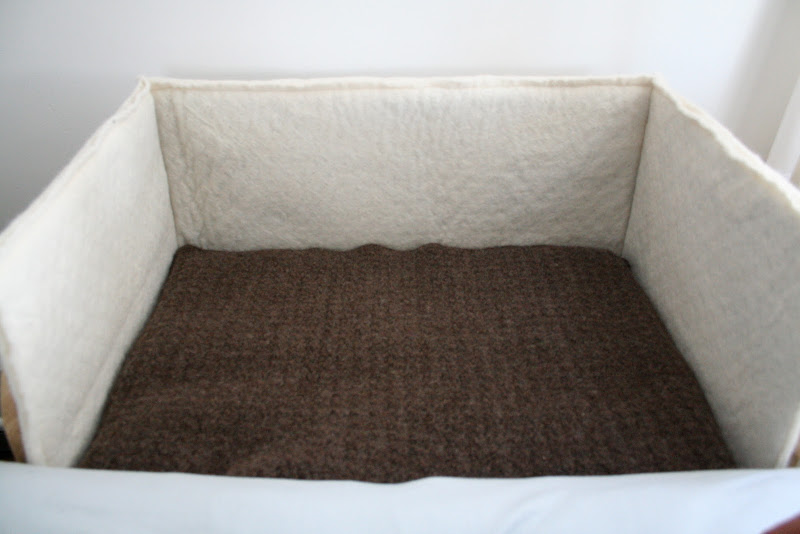 Currently, I'm working on making little sheets but right now we just used a pillow case that fits surprisingly well. Check back soon for a post from Andrew on the construction.
–c.
Tags:
Baby
,
Crafts
,
Crochet
,
Family
,
Fiber
,
Home Goods
,
Living/Working Space
,
Sewing
,
Woodwork