Toddler Embroidered Linen Tunic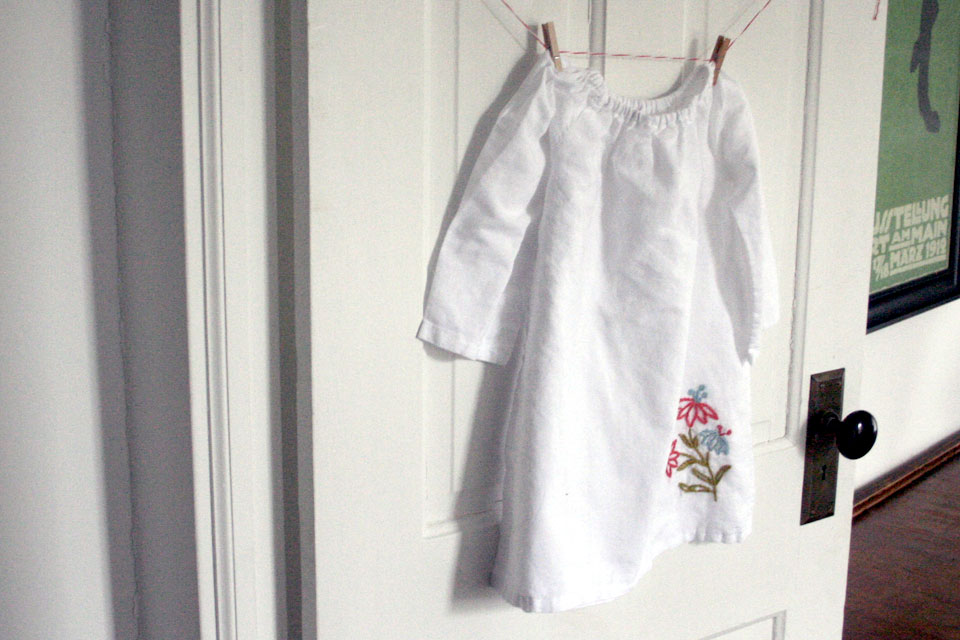 I mentioned that I'm a bit of a crazy when it comes to gifts, I prefer to make them if I am able. This past Christmas was no exception. I made this linen tunic for my niece Layla , who will be turning five in a few months. I've really been into linen lately and wanted to give this style of shirt/dress/tunic a try in hopes to eventually make more for Ellis and, one day, myself.
I haven't made too many wearables other than crochet or knit things. Sewing isn't my specialty. I've never taken a sewing class and a lot of times I'm just winging it as I go and always present it with the caveat of: don't look too closely. I know the basics and I can follow instructions, that's about my level of expertise in the matter. I also don't sew with knits if I can avoid it. Not for lack of desire, but the whole stretchiness thing throws me for a loop. But I'm happy with how these turned out. The embroidery was also a new adventure for me too. I've embroidered before, but not on clothing and nothing so complicated, but all-in-all, it was a success.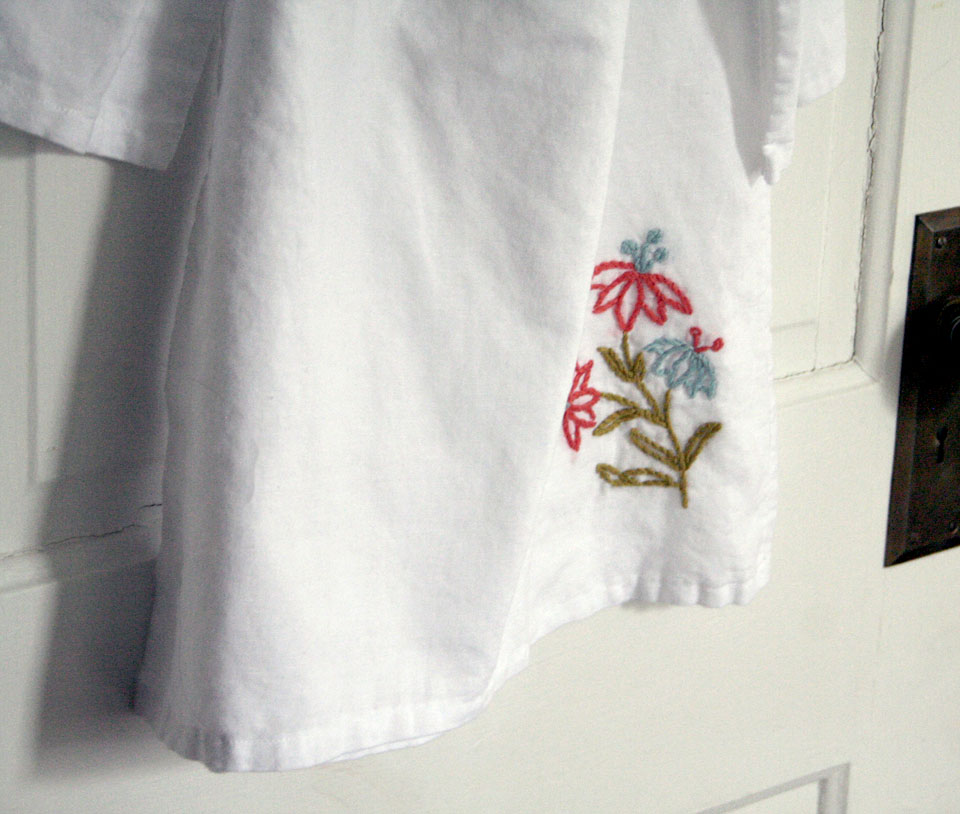 Even before I had little ones, I had these daydreams of wanting to make my kids clothes. It probably stems partly from a nostalgia I have of the clothes my Mom made when we were little and partly the mentality that my Mom and Dad both passed down: "I could make that." Every time we would go out shopping, whatever it was that my sisters and brother would pick out and show to our Mom as something that we just neeeeded to have, her response was almost always: "I could make that." – which, one, is amazing that she had the skills and confidence to make such an assertion, and two, was probably one of the most defining mantras of life. Why COULDN'T you just make it yourself? Plus, little kids clothes are so small and usually of the most simple patterns because their body shapes are just that, simple. No curves or lumps to have to consider, just straight lines!
If you want to give it a try yourself, you can find the pattern I used over on Scattered Thoughts of a Crafty Mom:
Peasant Dress Tutorial w/ Free Pattern »
Notes:
I used the long sleeve version, but cut to three-quarter length and I also cropped it into a shorter tunic rather than a dress. The pattern is so simple that it's easy to modify to different lengths.
I used a lightweight linen/cotton blend.
For the embroidery, I found some free patterns online and used this tutorial by Tada Creations for transferring the pattern onto the fabric.
And as always, if you decide to make one (or some), please feel free to share it with me. I'd love to see your creation!
xo,
c.
Tags:
Crafts
,
Kids
,
Sewing
,
Wearables