Handmade Gifts 2013: Crochet Pinafore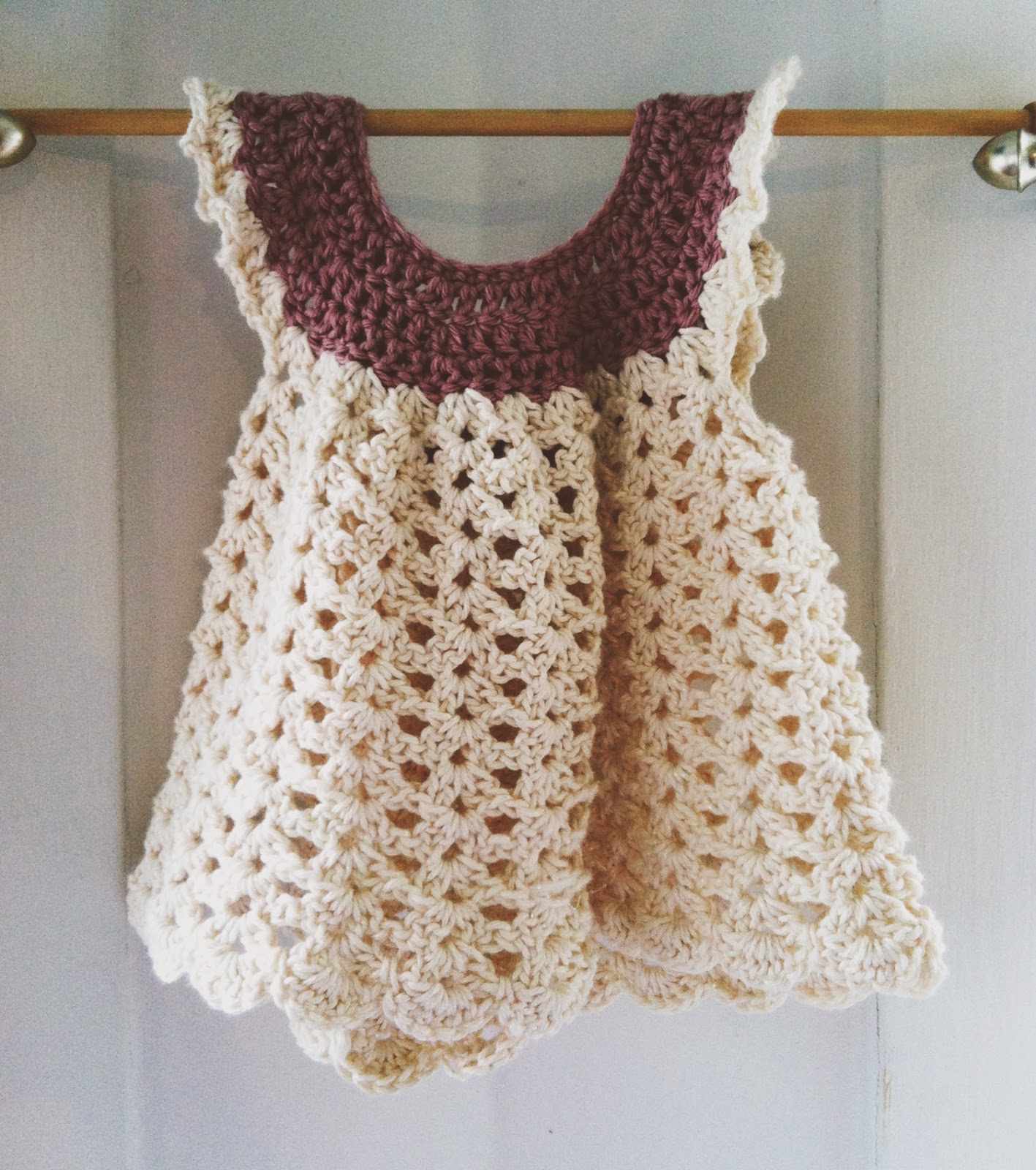 Ever since the babies started arriving in our family almost 13 years ago, Andrew and I have been hand-making gifts for the holiday. It's something we enjoy doing because we like to be able to make things that are really personal and specific to their personality and interest. But also, we like that it's not something that they can go out and buy themselves. In the coming weeks, I'm going to highlight some projects we've made in the past in case you want to give them a try yourself.
Even though I made this as a baby shower gift, it would be a nice holiday gift as well.  I made this pinafore for a friend who is expecting in January. It's sort of become my go-to gift for friends who are expecting baby girls because not only is it super cute, but it's quick, and can be personalized in color and style depending on who it's for. It's also something that is somewhat timeless and I could see it being passed down, potentially to a next generation or to siblings or cousins. And so darn cute! I'm not a super girly-girl and usually don't dress Ellis as such, but I do love this look.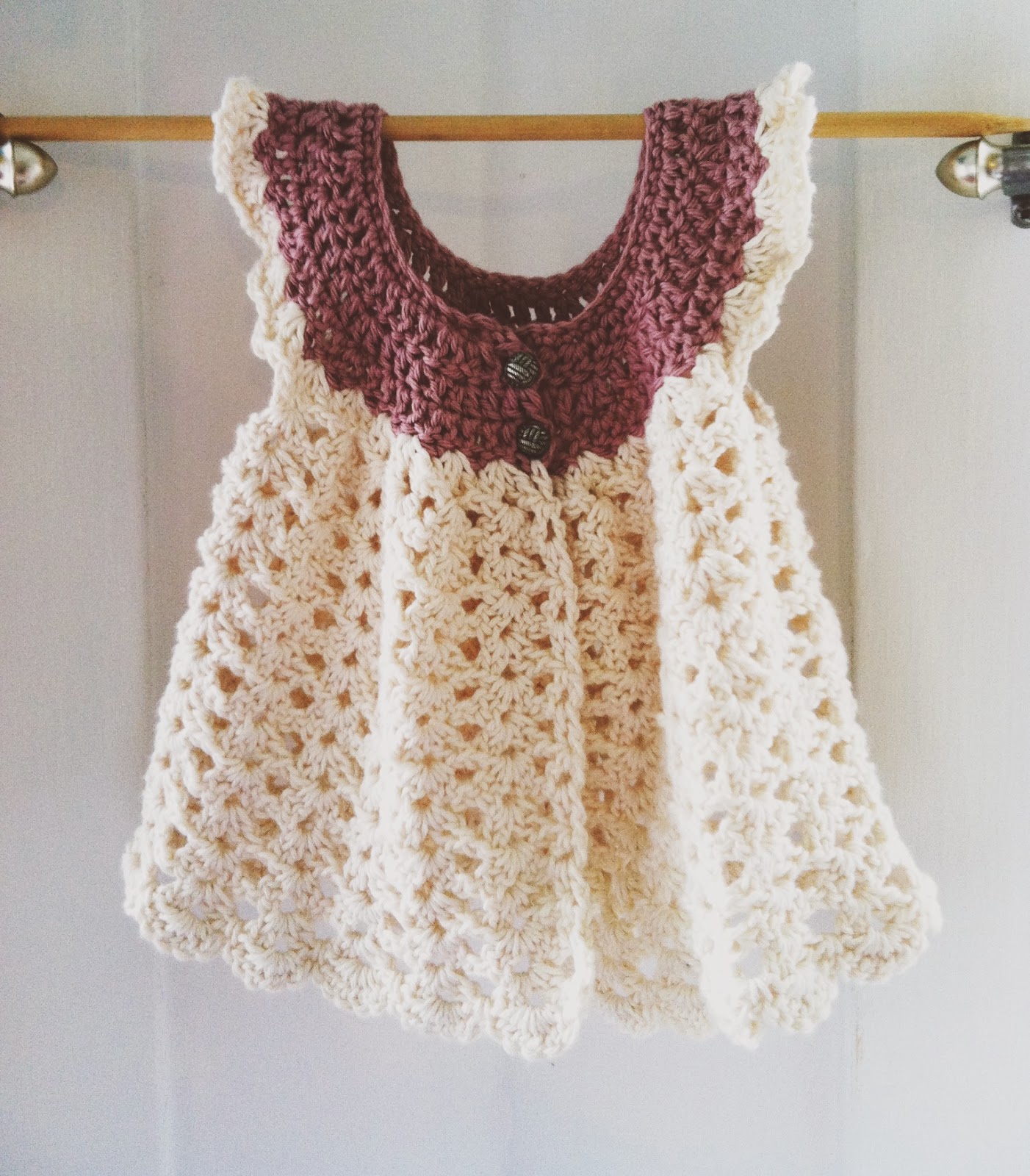 Here is Ellis modelling another one that I made last summer for another friend. Same exact pattern, but notice how different the character is just by changing the yarn.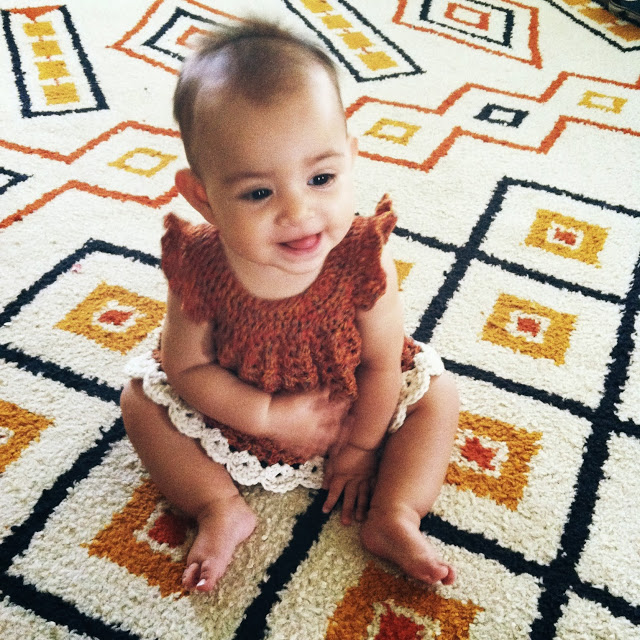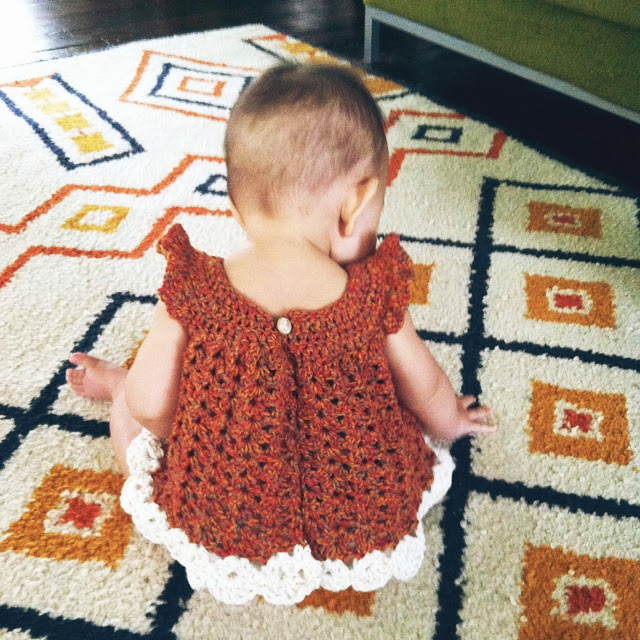 If you are interested in trying this pattern, you can find it here:
Angel Wings Pinafore by Bev's Country Cottage
The pattern is simple and straightforward. If you have questions, check it out on Ravelry where people have discussed any issues they had with the pattern and also to see other versions people have made. I prefer to use cotton yarn rather than acrylic or wool. It gives the dress a nice weight that counterbalances the poofiness.
xo,
c.
Tags:
Baby
,
Crafts
,
Crochet
,
Gifts
,
Kids
,
Wearables