Handmade Gifts 2013: Leg Warmers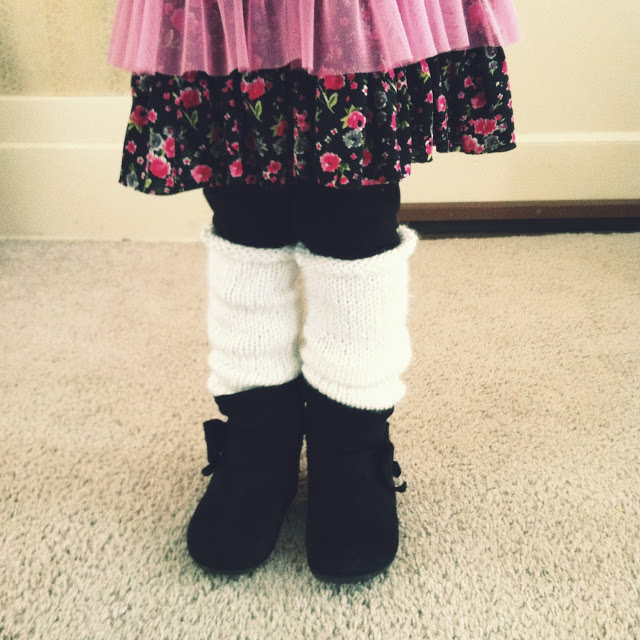 If you have lots of little humans in your life, legwarmers are great gifts that work up quick, and are fun and unique. When I first started knitting and crocheting, like most beginners, I didn't work much outside the realm of scarves. They are simple and easy, but there are only so many winter scarves a person needs. However, legwarmers are a little out of the ordinary unless you are a dancer. And there are so many different ways styles and patterns you can make, but they still look cool and work well when they are really simple.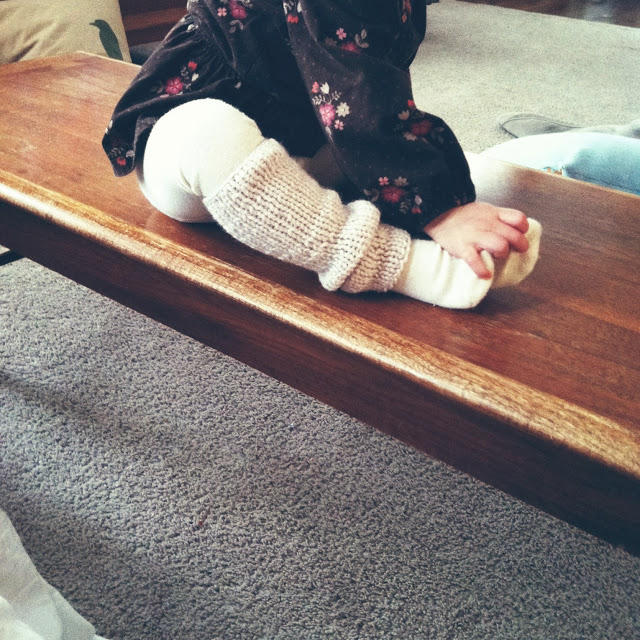 I made these last year for three of my nieces, who were all under the age of three. I did a simple stockinette stitch, which is even more simple when doing it in the round because you don't have to ever change from knit to purl every row. Just knit every row and that's it. And due to the stretchiness of this type if stitch, you don't have to worry a ton about the sizing.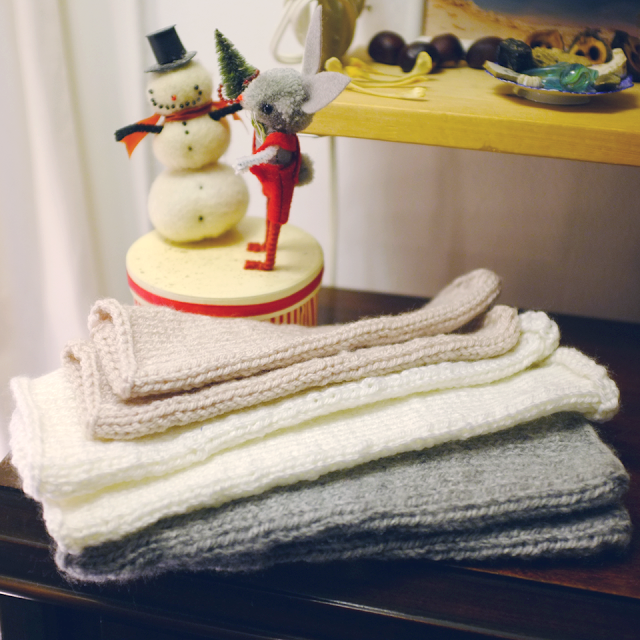 It's also a good way to use up your stash of yarn, because they are so small for tiny legs. Ellis was gifted some awesome socks from the "Sock Lady" that are purposefully mismatched. So you could even play around with different colorways that aren't exactly the same to give that mismatched look to your legwarmers.
These ones are knit, but you could also crochet. I made a pair for my niece many years ago because she was in ballet at the time. The only thing is crochet stitches are not very stretchy. So you have to be a little more precise in the sizing. If you make them too small, there won't be a lot of give. The benefit of crochet is that you can make a more complicated pattern and not increase the amount of time it takes to make it. At least that's the benefit for me since I'm not an expert knitter.
I wish I had a pattern to share here, but it's one of those gifts that is great in that way – if you know how to knit or crochet a tube, then you know how to make a leg warmer. But here are some patterns that I found that seemed simple enough:
Crochet Legwarmers
Knit Baby Legwarmers from I Knit, That's It
Hopscotch Legwarmers by Isabel Bedford
And as always, if you give these projects a try, I'd love to see what you make!
More Homemade Gifts 2013:
Crochet Pinafore
xo,
c.
Tags:
Crafts
,
Crochet
,
Fiber
,
Gifts
,
Holiday
,
Kids
,
Knitting
,
Wearables