Kids Felted Wool Slippers
Living in an old farmhouse has its charms, but freezing cold floors is not one of them. However, this can easily be remedied with super cute slippers!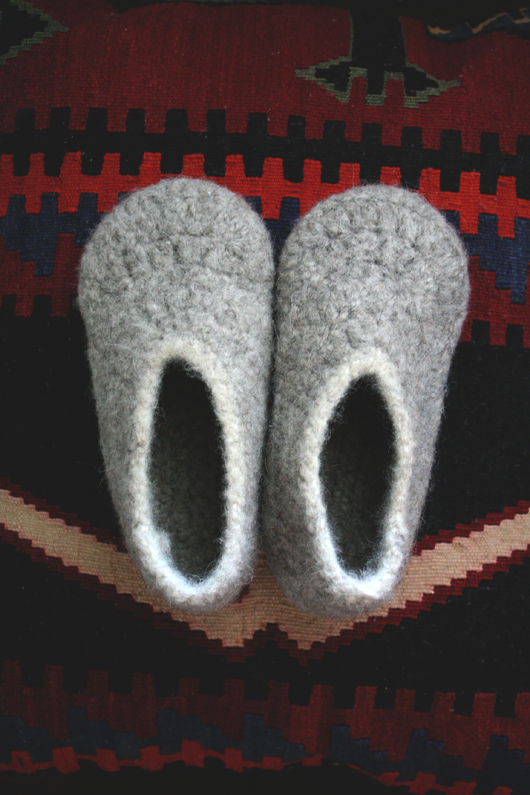 I crocheted and felted these for Quil and Ellis (though cold floors are the least of her concerns) for these chilly months that are upon us. Last year, we got Quil a pair from H&M that worked well enough but I decided to make them this year after seeing this pattern on Ravelry.
You can purchase the Easy Felted Crochet Kids Slippers by Sarah Lora pattern on Ravelry for only $3.50. It comes with directions for sizes Newborn to 4T and directions on felting and making the slippers non-skid.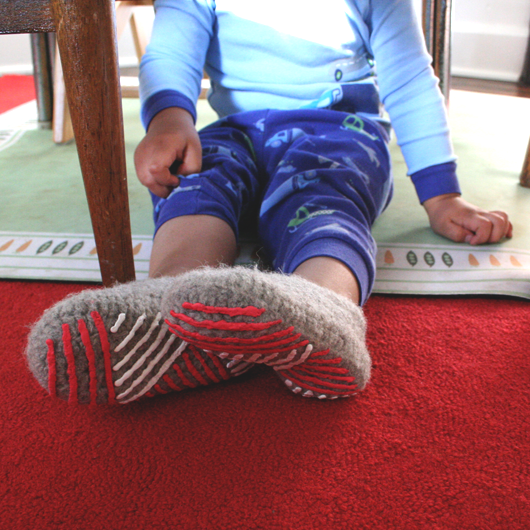 Q wears around a toddler size 7-8 shoe and I made the medium-sized slipper. They fit but still have some room to grow over the winter months. The non-skid works great on our hardwood floors. Ellis' are still pretty big even though I made the newborn size. Luckily for her, Andrew's brother's wife made an adorable knit pair that will fit until she grows into the ones I made.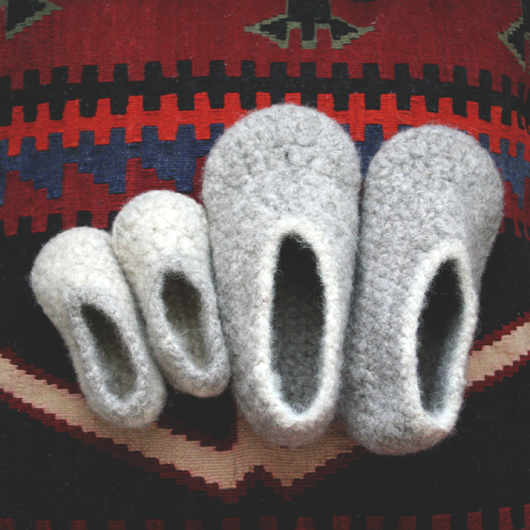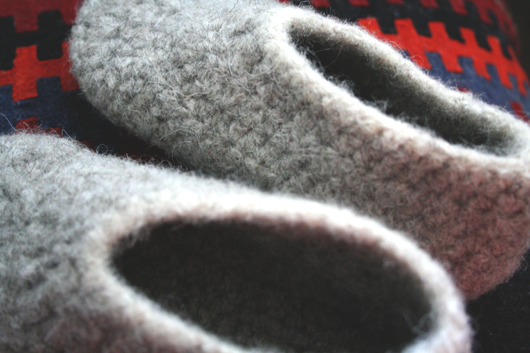 I used Cascade Ecological Wool yarn in Natural and Silver and they felted up beautifully.
If anyone else decides to make a pair, I'd love to see photos!
**Update**
I eventually had to cover the puffy paint soles with suede as a more permanent non-slip solution. I found that with our hardwood, the puffy paint would get dusty and eventually harden up and become slippery again. I would occasionally wipe them down and the stick would return for a short time, but the leather seems to work much better (though a bit hard on the fingers to have to sew through! Excuse the terrible color of the photo below. Bad lighting!)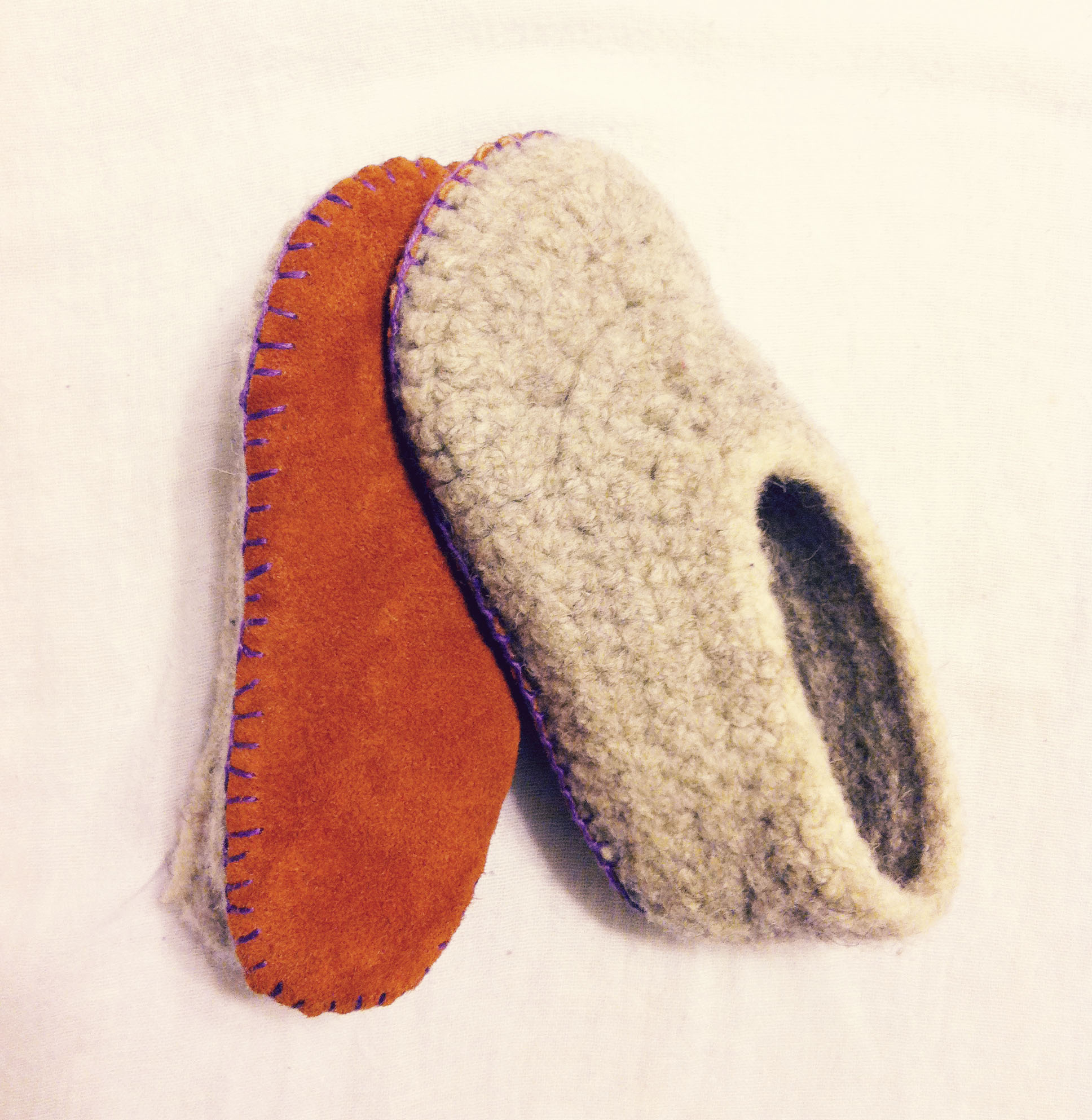 Tags:
Baby
,
Country Living
,
Crafts
,
Crochet
,
Family
,
Fiber