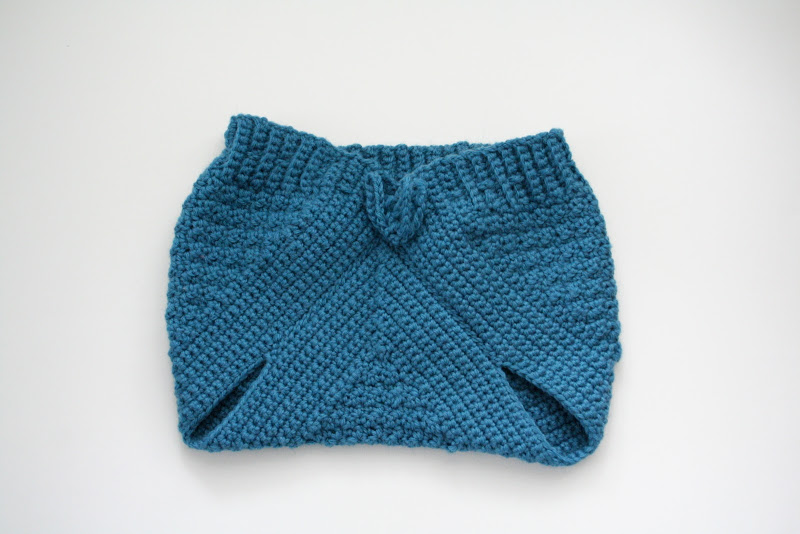 Before we even knew we were having a baby, we knew that if we were to have one we would use cloth diapers. We realize that it's not for everyone, but for us, it just made sense. There are a few different styles of cloth diapers and you can read about them here.
We've been fortunate that many people bought us the fancy pocket Fuzzibunz diapers for our baby shower. But we are also preparing ourselves for having to use pre-folds just in case it turns out that 10 pocket diapers are not enough to keep up with baby's needs. With pre-folds the diaper is separate from the diaper cover. Covers come in a few different materials from plastic to wool; wool being on the more attractive end (in my opinion), but also on the more expensive end.
Luckily, there are many tutorials online for making your own wool diaper covers. I tried a couple different versions and plan on trying more if it turns out that we need more. The two patterns I tried were this one for a crocheted wool diaper cover (also called a soaker) and this one for a wool felted version made from recycled wool sweaters.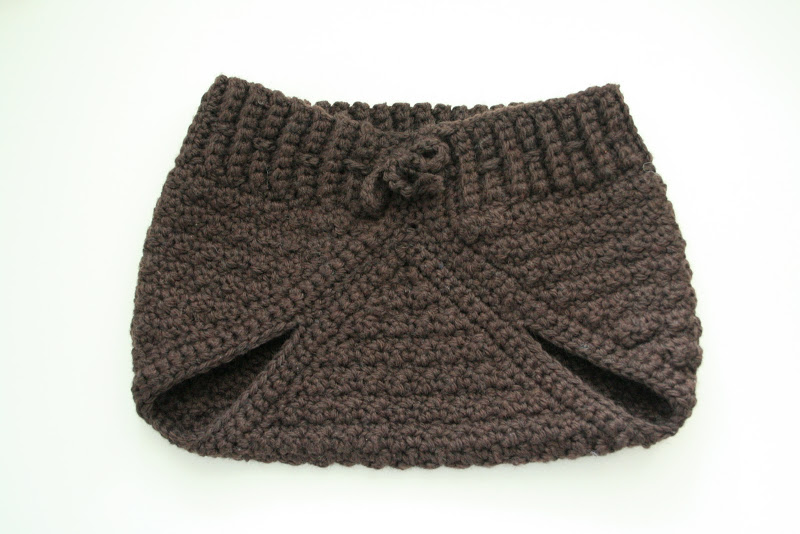 The crocheted ones look a little different from one another because I changed the pattern on the blue one (shown at the beginning of the post) to make it smaller. This brown one is made exactly as the pattern is written and I tried it on my 10 month old niece (she wears cloth diapers too) and it fit her perfect. The blue one might fit the baby after a couple months.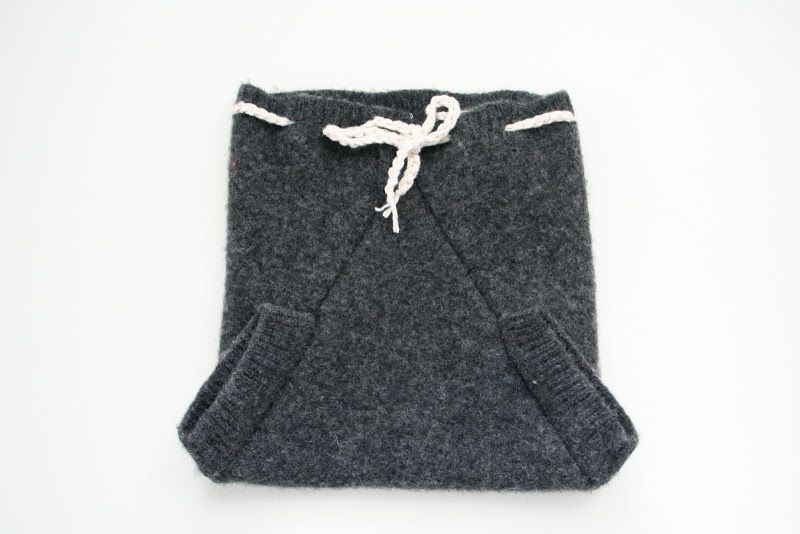 I made a bunch of recycled wool sweater covers because they are very, very simple to sew. (And a lot less time consuming than the crocheted ones.) This is just one pair that I happened to like the best. One thing I learned is that it helps if the wool isn't too thick because it gets hard to sew and the cover turns out super bulky. The wrist bands of the sweater are used for the leg holes.
–c.
Tags:
Baby
,
Crafts
,
Crochet
,
Family
,
Fiber
,
Wearables