You may remember my post about my early Mother's Day mid-century modern china cabinet present? That was a really confusing sentence. But come on people, it was just last week. Anyway.
This thing is beautiful but very dirty. I'm sure it's just an accumlation of years of dust that has congealed into a nasty black grime. But part of me thinks it could be that someone never learned to wash their hands after handling crude oil OR Andrew's hypothesis: A smoker with a china cabinet next to their stove where they fried fish all day. Whichever way you swing it, this thing has some serious build up issues.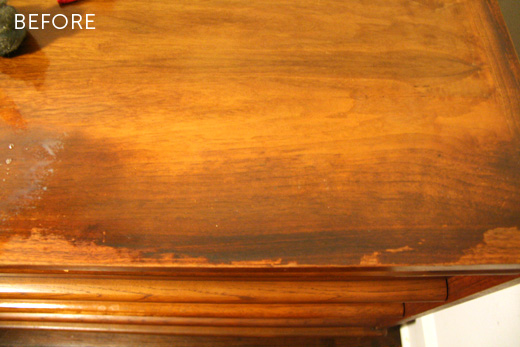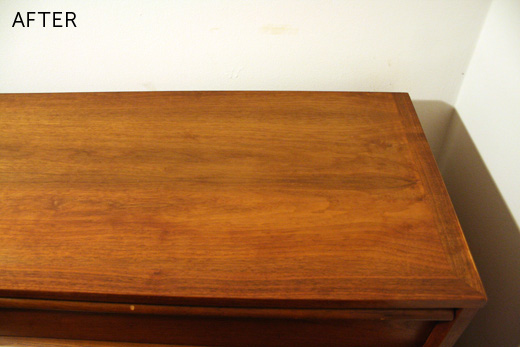 Murphy's Oil Soap to the rescue! Thanks to Morgan's post on Refreshing Vintage Wood, we had an idea of how to start dealing with this mess. As you can see from the before and after pictures, we got a lot of the nastiness off but next step is the strip the top of the old finish. Everywhere else on the piece is fine, but the top could use a sand and a finish with some Danish Oil.
I can't wait to just GET IT DONE so I can start filling it with all my junk!
-c.
Tags:
Decor
,
Home Goods
,
Living/Working Space
,
Vintage
,
Woodwork