With all the Christmas gifts we've been posting, you may have thought we have been neglecting this little baby of homemade goods but don't worry. We've been busy!
I still have the crocheting bug (to be honest, it's just the easiest craft to do when I'm sitting in bed or away from home without access to my other projects). I really wish I knew how to knit! A couple people have generously offered to help me learn which I'm very thankful for. One of these days…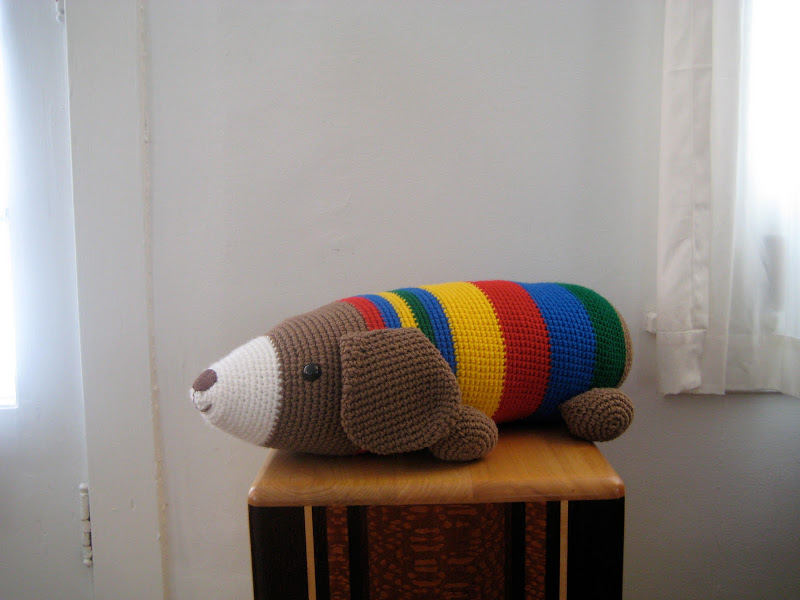 In the meantime, I made this crocheted dog (similar to the one I made before for my niece Layla) but with different colors.
This one is also not as long, which I think happened because I did my single crochet different on the one I made before. For Layla's dog, I stitched in only the back loops which makes for a stretchier stitch. I also used different yarn for this one. Layla's dog was made with Caron Simply Soft, which is 100% Acrylic, but still soft (hence the name). But for the new dog I used Red Heart Classic, which is also 100% Acryclic but pretty stiff and not so soft. However, it does hold it's shape nicely. I've always had an aversion to Red Heart because it's so synthetic that it actually squeaks when you crochet with it. But I guess it makes for a more durable toy and is super cheap.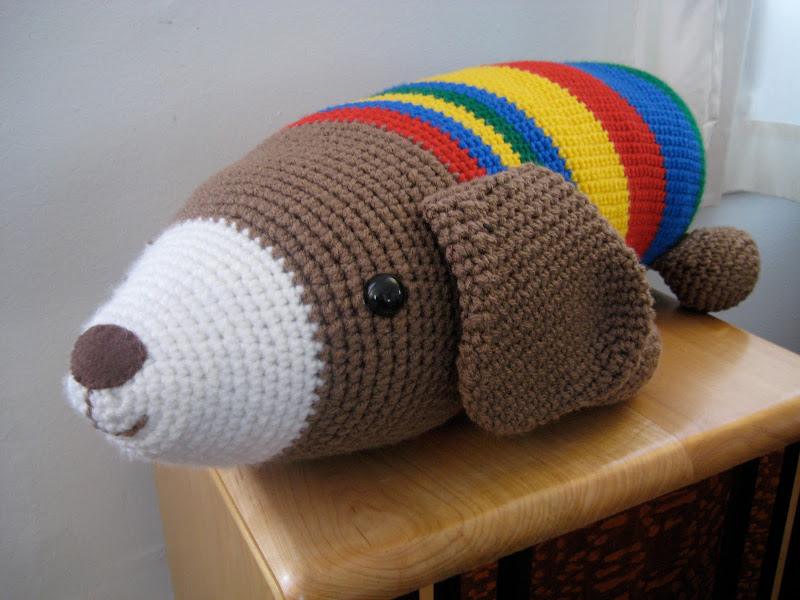 -c.
Tags:
Baby
,
Crafts
,
Crochet
,
Family
,
Toys