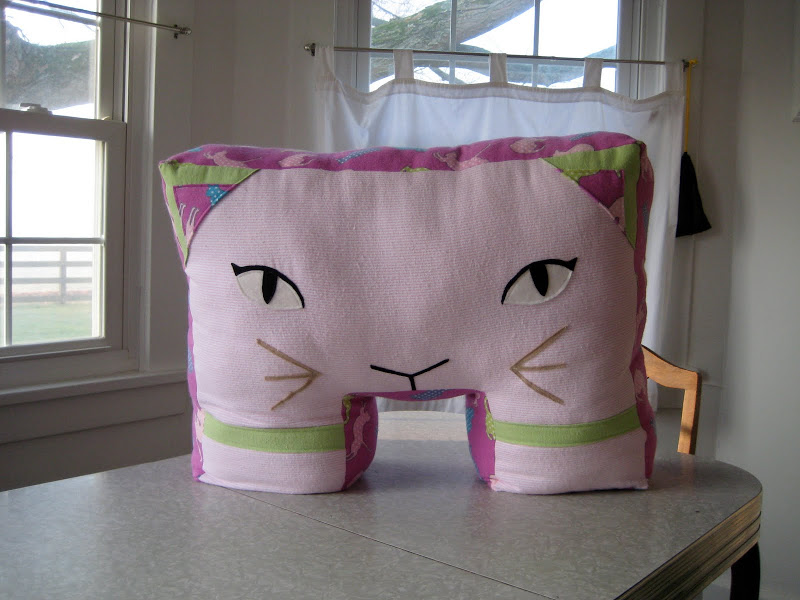 After seeing the cat pillow that I made for my co-worker's niece, another of my co-workers requested one for her niece as well! She requested it a few months back and I hadn't gotten around to making it until recently and I am very happy with how it turned out.
The first cat pillow was for an infant so I had to be sure everything was sewn down completely because I know babies have a tendency to tear things off and eat them! With this version, I could be a little more fancy with the details because my co-workers niece is a little bit older, beyond the eating things phase. I didn't have to worry about all the edges being satin stitched so it was a little easier to make more complicated shapes.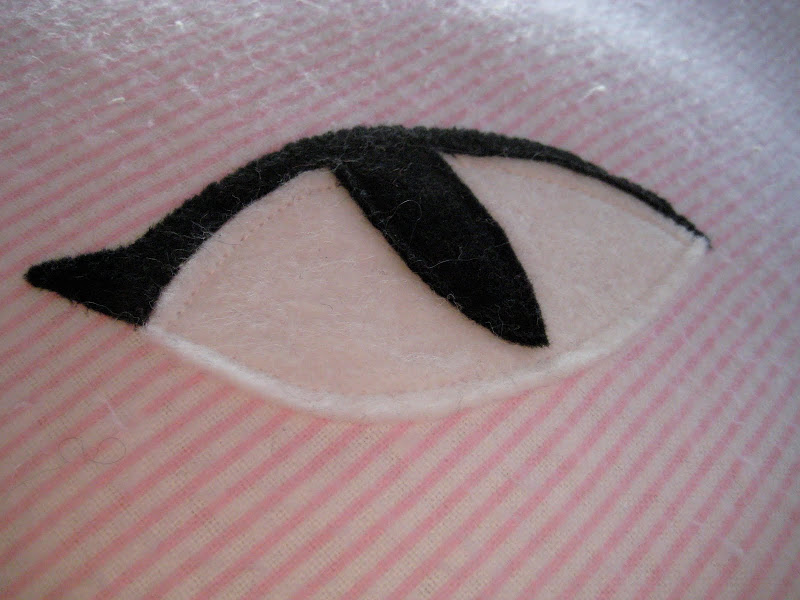 I had complete creative freedom, but my co-worker's one stipulation was it had to have a cat pattern on it somewhere. I was lucky to find this one! In case you were wondering, I've been using flannel, felt and polyfill for these recent pillows. But I've used many other fabrics in the past. I usually have a hard time coming up with ideas for the faces. There are just too many possibilities!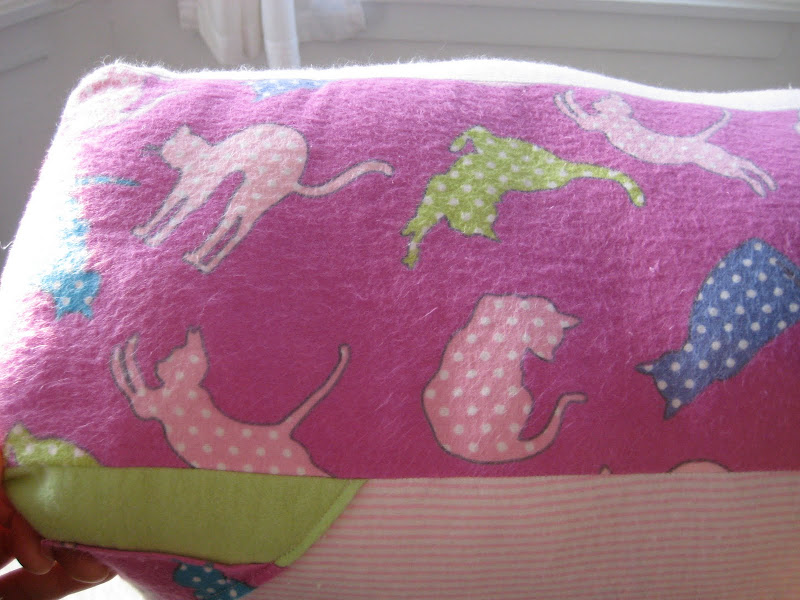 –c.
Tags:
Crafts
,
Sewing
,
Toys