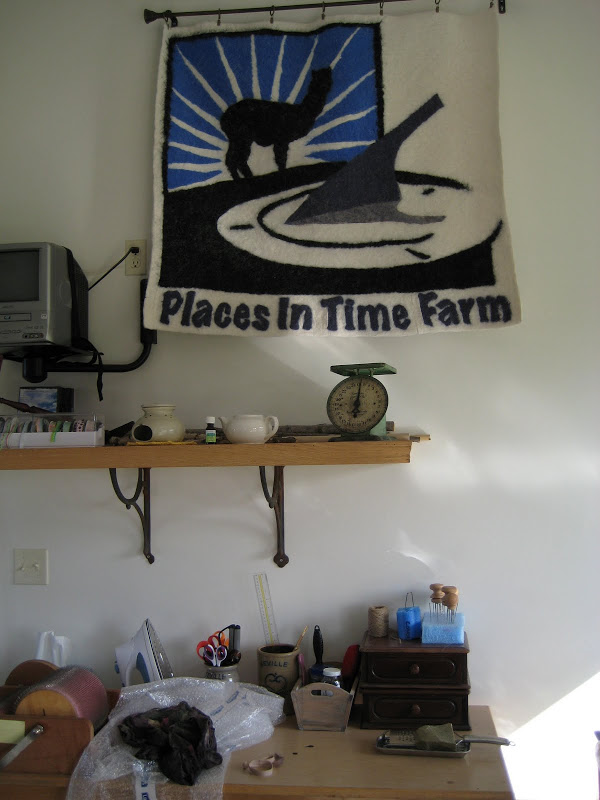 The other day I had the wonderful experience of making wool felt! As most of you know, Andrew's parents own alpacas and have been shearing them and, more recently, having their wool processed. Andrew's mom has been felting for a little while now and last Christmas she got me a gift certificate for felting classes at a local fiber studio.
We went to Places in Time Farm & Fiber Arts (which is also founder and home of the Ohio Natural Fiber Network) for my first felting session. So so much fun! I love the place, it's so relaxing and there are so many beautiful things to look at and the owner, Karen, is a lovely person.
Andrew and I are working on another baby related project that involves felt and it is an amazing feeling to actually have felt that was raised, sheared, processed, and then felted all locally. Here are pictures of the process: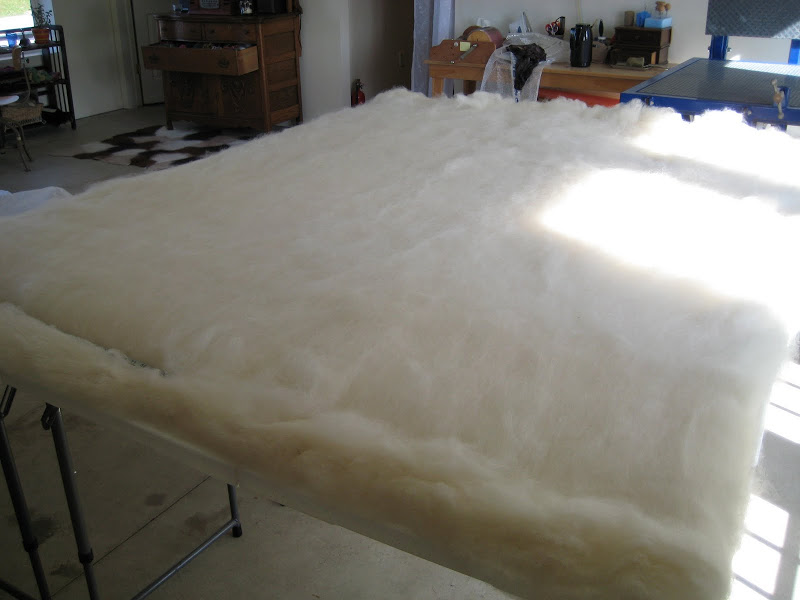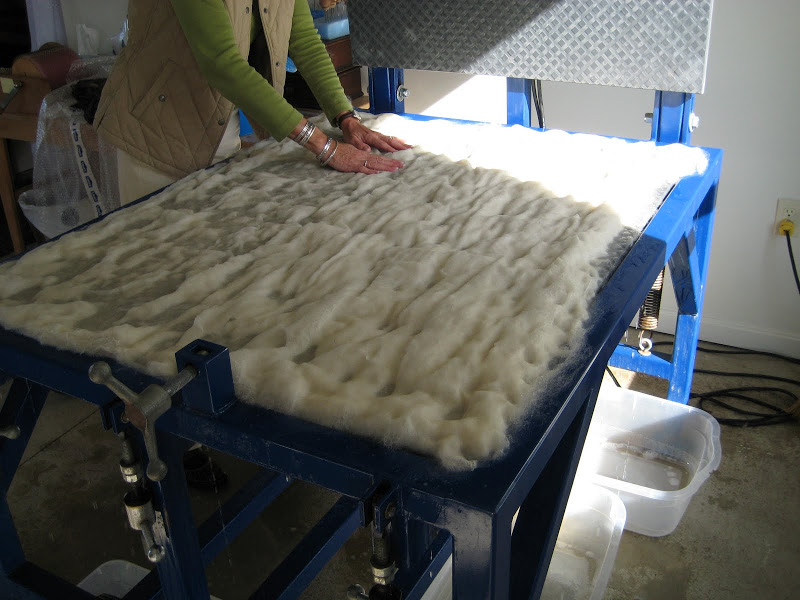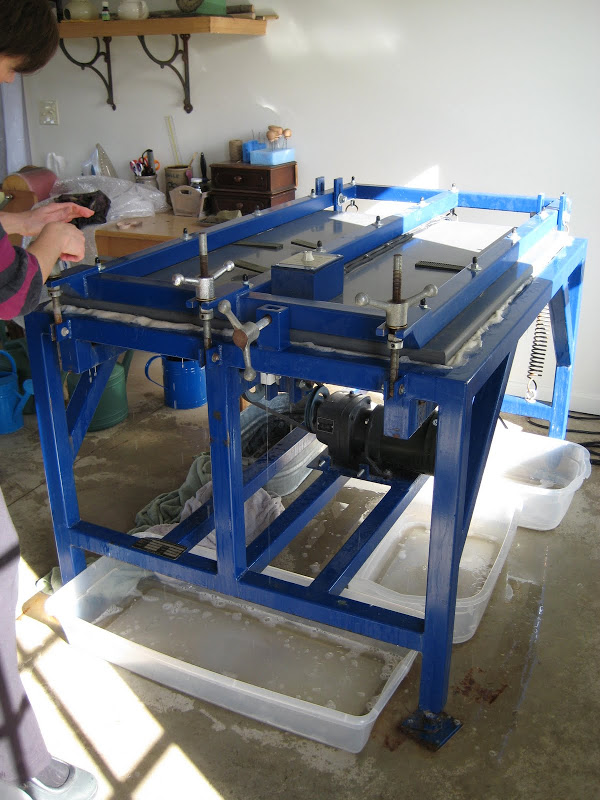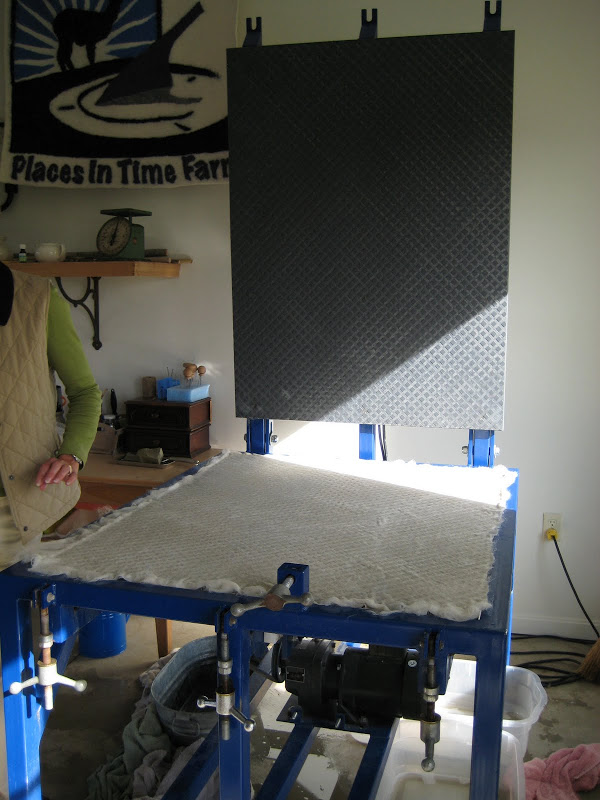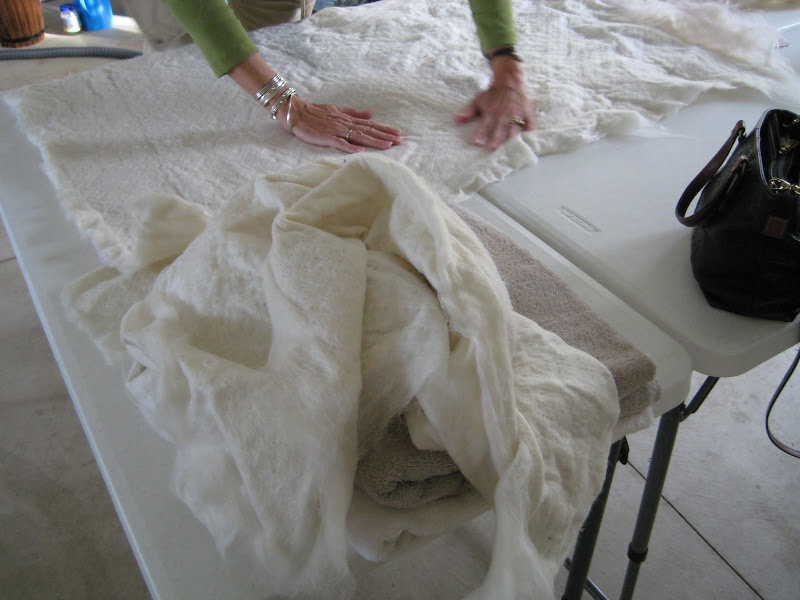 I still need to take pictures of the fully dried pieces, but will post those soon.
–c.
Tags:
Crafts
,
Fiber