As if I didn't have a million craft projects, add a baby into the mix and my brain is about to explode. Andrew has made me promise to not get carried away and take on too many things because sometimes even the most relaxing things can become stressful when you load them on nice and thick.
It's been a dream of mine to make a quilt. For years and years, I've kicked the idea around in my head but it always seemed like such a daunting task since I'd never made a quilt in my life. Finally, I decided on a pattern that I found in Suzuko Koseki's Patchwork Style that will be our baby's first quilt and hopefully one that he or she will keep forever.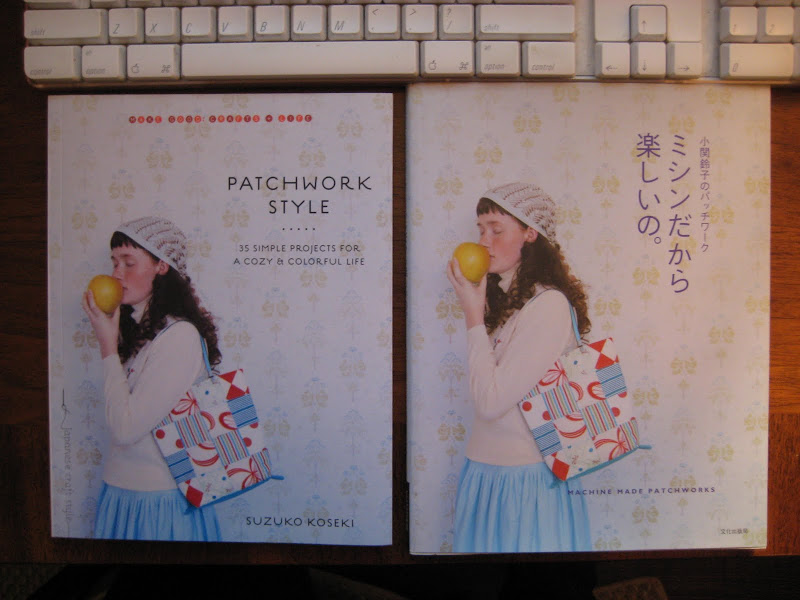 I've had this book for a few years now, first the Japanese version that I bought online and then more recently the English version that came out this year. At first I debated on whether I needed the English version, but I'm so happy that I bought it. The Japanese version was great for inspiration, but for a first time quilter I had to study the English version for a week before I was sure that I had it right. And not until I actually sat down and started sewing did it really start making sense. Here is my progress so far: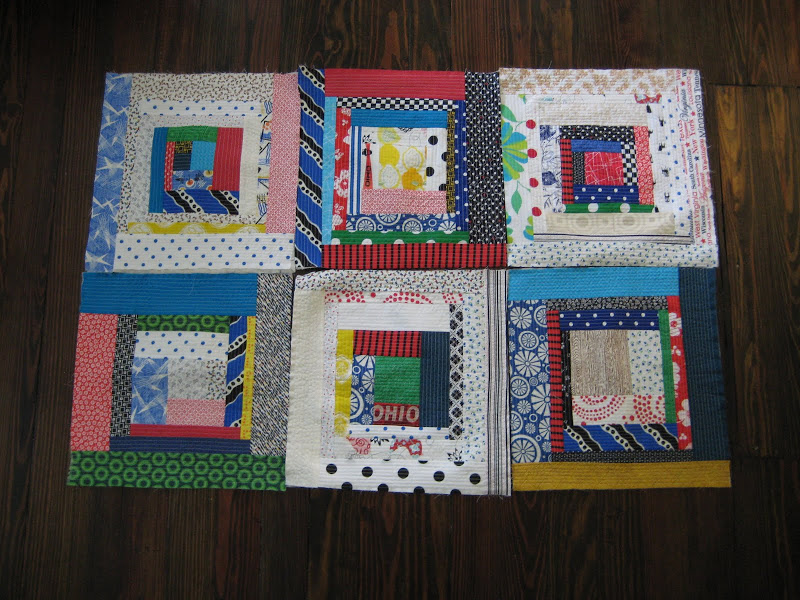 Luckily for me, the pattern doesn't call for too much precision or for much planning. It's very "decide as you go" which is nice because it's less repetitive than I imagine a tradition quilt being. Each square is different. There really isn't a color scheme and it's sort of all over the place, but so far I'm happy with it. I just have about 24 more squares to go! Yikes.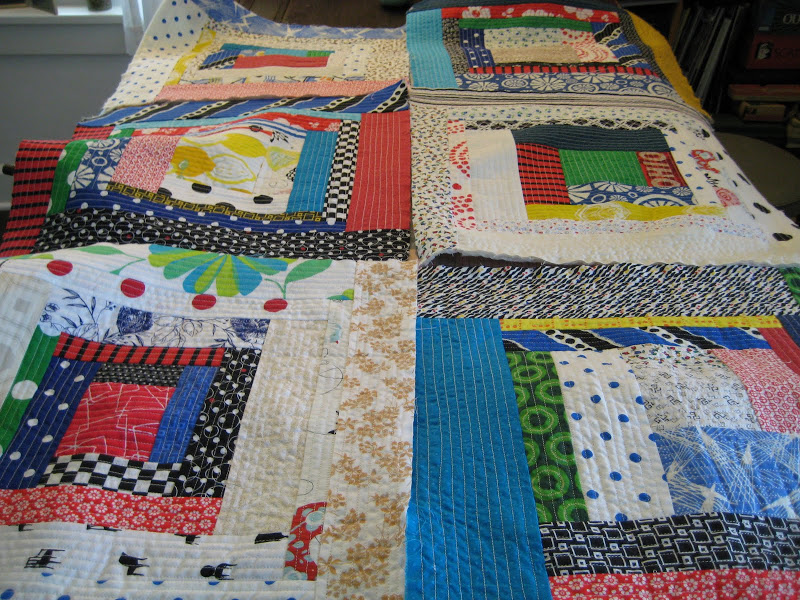 I hope this baby like bright colors!
–c.
Tags:
Baby
,
Crafts
,
Family
,
Sewing