Homestead Update: The Barn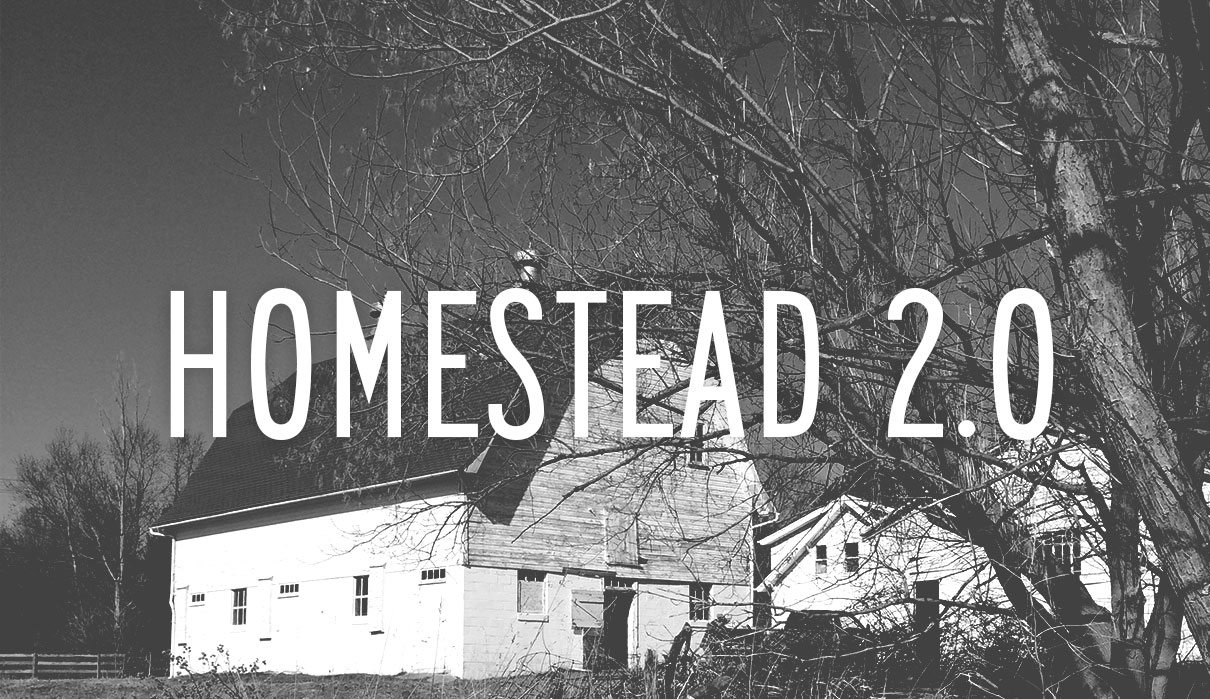 Yesterday I posed a little sneak peek on Instagram and Facebook about our house plans. I'm super excited to share where we've finally landed with the homebuilding project. I didn't want to say anything earlier because we still had some loose ends that needed tying up and even now there is one big blocker that we need to overcome, which I'll talk about later. After much back and forth, we had to forgo the location we had originally settled on due to the fact that it just wasn't going to work with our budget. We could have probably built in that spot if we waited another 20 years to save the additional money it would have cost, but it's just not worth it to us. Opportunity costs, people!
We've also decided to not build from scratch, not because we don't want to, but because we have an opportunity to do something really awesome with an existing structure. We've decided to convert a barn into our living space. The barn is on the rental property we live on now, which belongs to Andrew's parents. So it's still a similar situation to our original plan – parcelling off and purchasing a piece of Andrew's parent's property – just in a different location. This image below shows the house we live in now and the barn we plan on converting. Pretty amazing, right?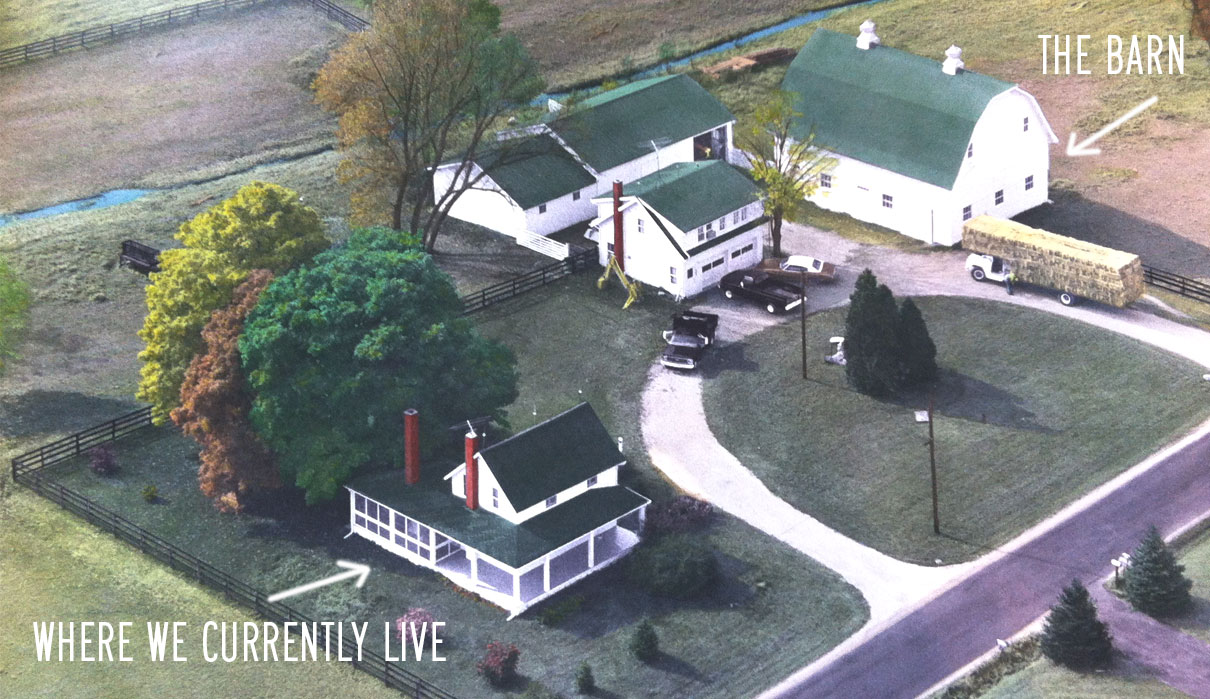 We've met with our architect a couple times, who also happens to live in a barn conversion, and have been working on the floor plans. Yesterday we met with a builder to get a general sense if the structure itself is sound and if what we are planning is feasible and we got a green light. We're anticipating possibly starting construction in July, if everything goes as planned.
If done right, I think this has the potential to be a really amazing space. The interesting thing about mine and Andrew's style is that it seems at odds with living in a barn. We're okay with the rustic/distressed look if it's been distressed by actual wear and tear from time and use. But overall, we lean more modern where form follows function. We're unfussy, simple and like clean lines but also appreciate the beauty of natural materials. We want to avoid it looking like a novelty, which will be hard because – um, it's a barn – but we don't want it to look traditional by any stretch. In my mind, I see a lot of white and wood. The amazingness will happen when we find that balance of creating a really smart, functional and modern space that highlights the best of what the barn has to offer: an interesting structure, with some beautiful wood elements.
During the design process, these are the photos that we keep coming back to that embody the feel that we're going for: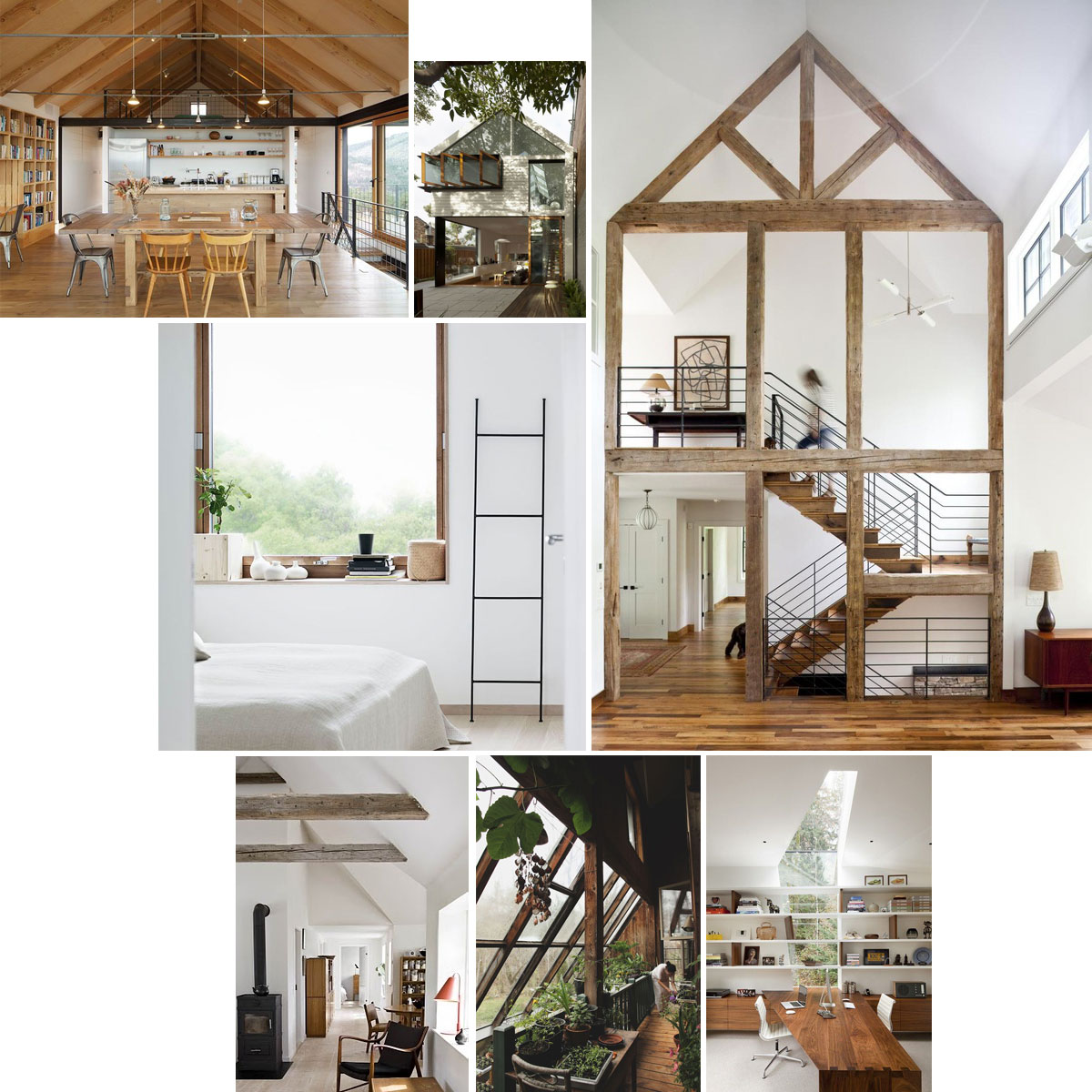 We've run into a number of design challenges already, but it's been fun trying to come up with interesting solutions. I'll share some more photos soon of what we're working with.
Tags:
Country Living
,
Homestead
,
Living/Working Space