I've missed you guys! Things have started heating up around here (literally) but it's still raining. Work has been getting busy busy and  I haven't been able to take photos of things I've been wanting to share. This weekend I was able to sneak in a mini-photo shoot while Q was napping of these cool porcelain glove molds (I got two!) that I found at the thrift store where we got our china cabinet/hutch thing-y.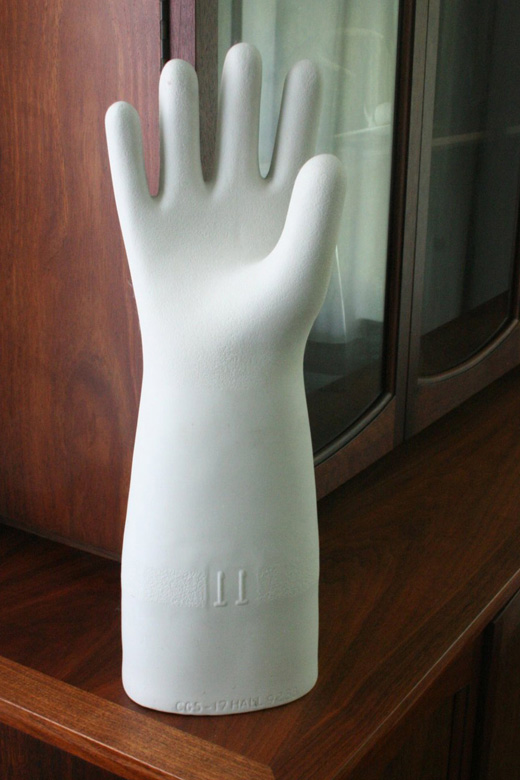 They seem to be a hot thing on the second hand market these days. A little while back I found one at an antique store for $50 ding-dang bucks! I got both of these ones for a little over $20. I like me some vintage things, but only if the price is right.
I've been looking for a way to store my ever growing collection of necklaces and these seem to fit the bill. They sort of look like Homer Simpson hands but I like them!
-c.
Tags:
Decor
,
Home Goods
,
Thrift
,
Vintage