Less than a week until the baby's due date! Whether baby will be here on said date is the question on everyone's minds. I think this waiting has to be the worst part of the pregnancy thus far. It's maddening!
In the meantime, we've been trying to keep busy. I've had a few projects going because I get more and more restless as the days go by and I can't seem to focus my energy on just one thing.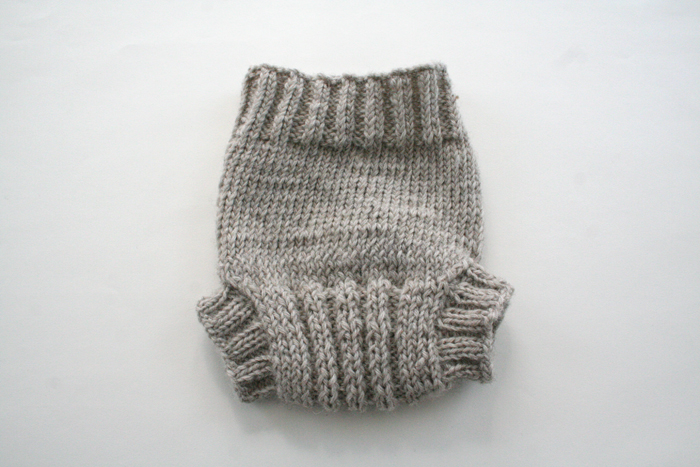 I just finished this knitting project a couple days ago, the Vanilla diaper cover, designed by knitter Kelly Brooker. I found the pattern on Ravelry (and if you are a knitter or crocheter and don't have an account, I highly recommend signing up on this site). You can find a link to the Vanilla pattern, as well as others she has made, on the designer's website, knit.so.quaint.
I love this pattern. Since I'm relatively new at knitting, I found that Kelly does an amazing job of breaking down the process step-by-step. Not once did I feel overwhelmed or discouraged by my lack of knitting knowledge and I actually ended up learning a ton. She also has instructions for multiple sizes and the pattern costs only about $6.00 for a pdf download. I used Lion's Brand Yarn: Fisherman's Wool in the color Oatmeal. I'm thinking of starting another one, you know, while we're waiting!
–c.
Tags:
Baby
,
Crafts
,
Family
,
Knitting
,
Wearables