Homestead: Starting the Homebuilding Process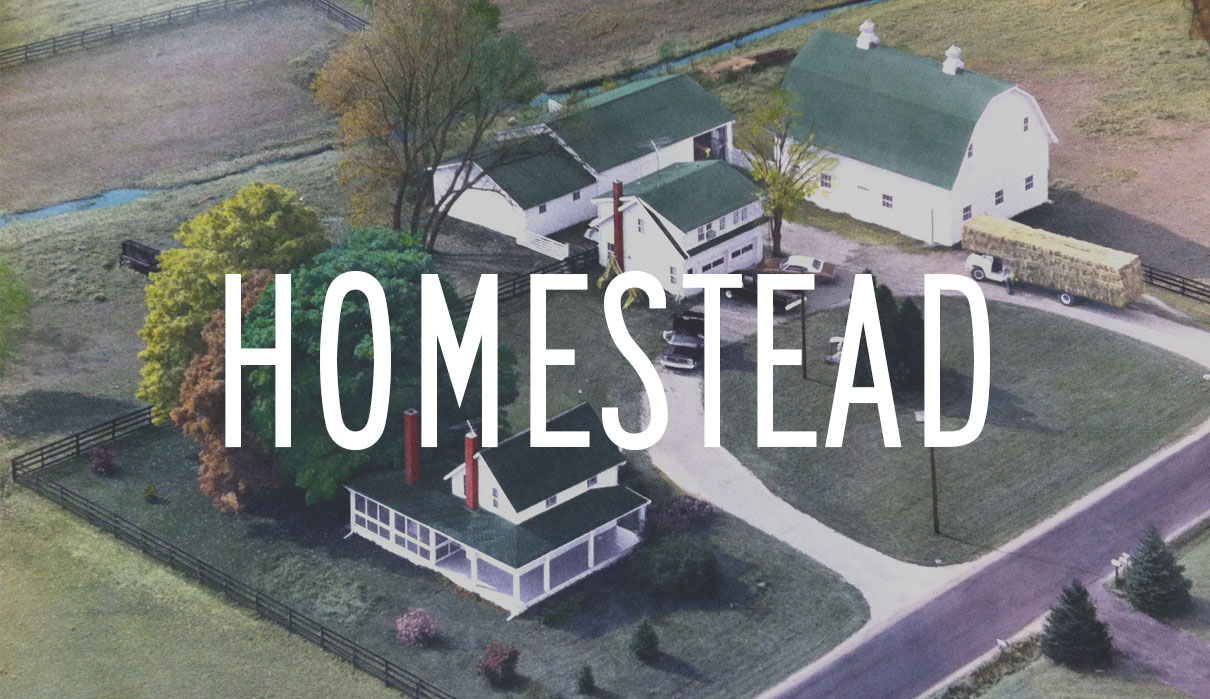 It finally feels real. We've started the process of homebuilding and in the two weeks since we were pre-approved for our construction loan, we've been making progress – slowly, but surely.
This is a first time for us, not only to build a house but as homeowners. We've been renters our entire adult lives and have had no desire to invest in a starter house. It has always been all or nothing for us in terms of owning a house. Wherever we set down, that's where we want to be. Of course, you never know what the future has in store for you, but our intention is to grow old in this house. That's it.
We started keeping a written journal of notes and dates as we navigate this process. It's a bit daunting, but doing things one step at a time helps keep us from feeling completely overwhelmed. After looking through the notes we've gathered, I thought it would be a good time to share some of the things we've learned so far.
The Construction Loan
Our first step was getting the pre-approval on a construction loan, which apparently is different than getting a loan for a pre-existing home. We talked at length with our guy at the bank and some interesting things that we learned:
Big banks don't give usually give out construction loans so it's best to go with a small local bank. This has something to do with big banks not lending out their own money – but I don't fully recall the explanation. I think my eyes started to glaze over.
Determining your loan amount is based on a few things. Your "monthly housing costs to monthly income" ratio, your "debt to income" ratio, and how much you plan on having for a down payment.
Debt in this case is not viewed as the total sum of money owed, rather it's the monthly minimum payments on the total amount.
This might sound odd, but I've never checked my credit score prior to this loan pre-approval process. Even though there is no reason I would have bad credit, there was a little part of me that was nervous nonetheless when they were running my credit report. Maybe there was some errant bill that never got paid and the collections notice was being sent to my old apartment in NYC? Columbia House, anyone? Turns out, I had nothing to worry about.
If you are self-employed, you need at least two years of work history.
Going into this, Andrew and I were worried that I had only started my new job in September and that would reflect badly. However, it turned out to be a non-issue because what's more favorable is the fact that I've been in the same career for a long time with a history of salary that has steadily gone up.
In order to start the loan process we need a land purchase agreement and the house plans. The builder needs to be approved by the bank.
We learned a lot about this bank's process around how the loan is handled with the builder, which I'll write about more once we're to that point. Basically, there is a bank account with the loan amount that has a pre-determined number of "draws" that the builder can pull from after certain milestones on the construction have been achieved and approved. During construction, you only pay the interest on the loan. Monthly mortgage payments don't start until construction is complete.
Finding Land to Build
We've been really lucky in this regards. We're purchasing a piece of land from Andrew's parents. It's always been a dream of ours to build somewhere on their property, so we are definitely excited and extremely thankful. The benefits are just too many!
Hands-down, the biggest benefit being that we are close to family. Andrew and I can rest easier knowing that we are nearby in case our help is needed. As much as we loved living in NYC, the biggest challenge was being away and feeling helpless in times of need. We had a terrible tragedy in our family which was a catalyst for our move back home in 2008 and being far away was unbearable. Granted, we weren't planning on moving far if building on their property wasn't an option, but it's also the small things like helping Andrew's Dad clear the creek after a storm; or if my Mom needs help putting her mailbox back up after the snow plow has knocked it down for the 100th time.
There are other things about this property that are what we've always envisioned for the place we put down roots. It's rural, but not too rural. The location is secluded, yet still close to town. It has elements like an established pond, woods, open fields, a creek – all things that Andrew and I loved about our childhoods. Even though our dream is to homeschool, the school system is great if our kids if decide they want to go that route in the future.
However, with that said – there are still some obstacles with the land that we need to sort out. Which I'll write about in another post because this is getting way too long and kudos to you if you're still reading!
To get me through the waiting period and the not-super-fun stuff like zoning and surveying and geotechnical soil stuff, I'm keeping my eye on the prize by researching attached greenhouses.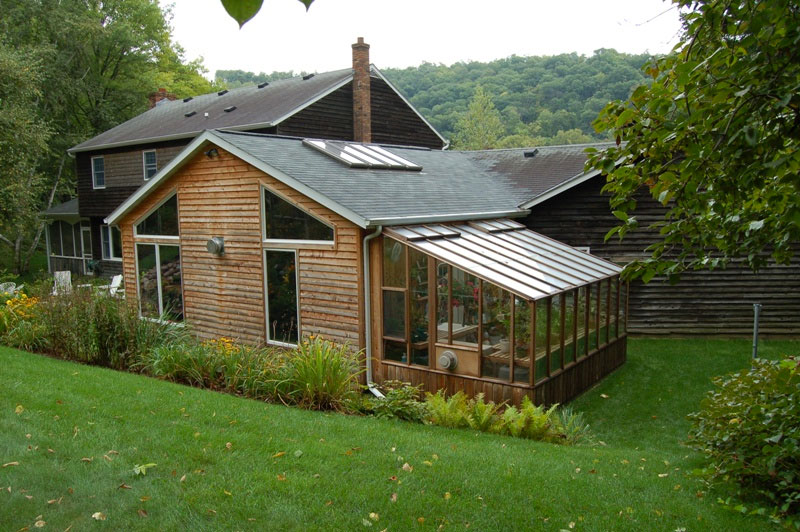 Dreamy!