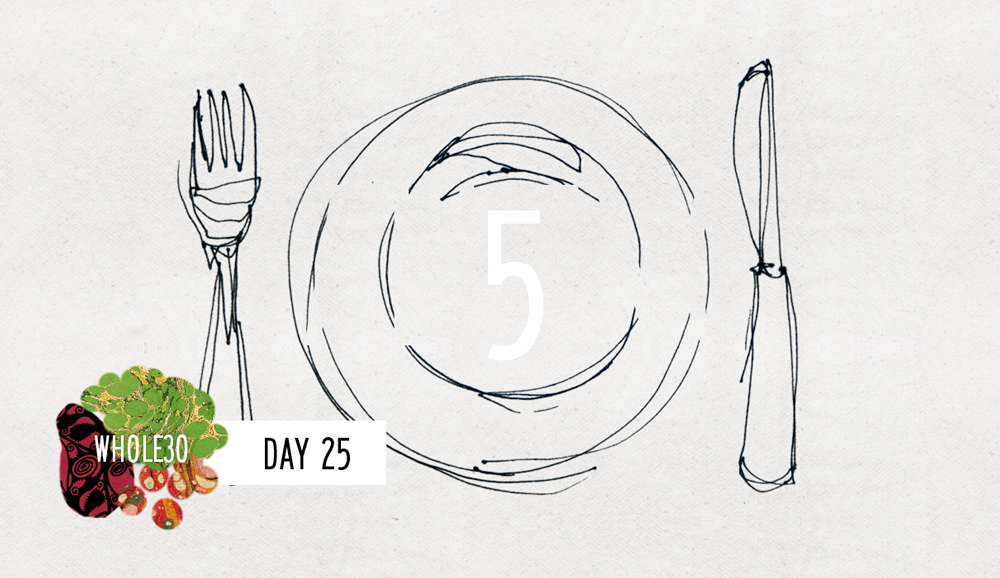 Okay, so I totally botched my attempts at a daily update on my last week of the Whole30. Turns out there are only 24 hours in a day!
Yesterday was my Whole30: Day 25 and Andrew helped me make this Whole30 compliant chili recipe, which turned out really great. Thanks again, Chandra, for the great recommendation! Luckily, Andrew not only knows his way around the kitchen, but also knows my taste preference and sensitivity to spicy foods, so instead of two teaspoons of red pepper flakes, he only added 1/4 teaspoon. I'm such a baby when it comes to heat, and this was the perfect amount of spice. When I was reading the recipe, I thought adding one teaspoon would be enough to cut the heat! I didn't realize how spicy those things can be.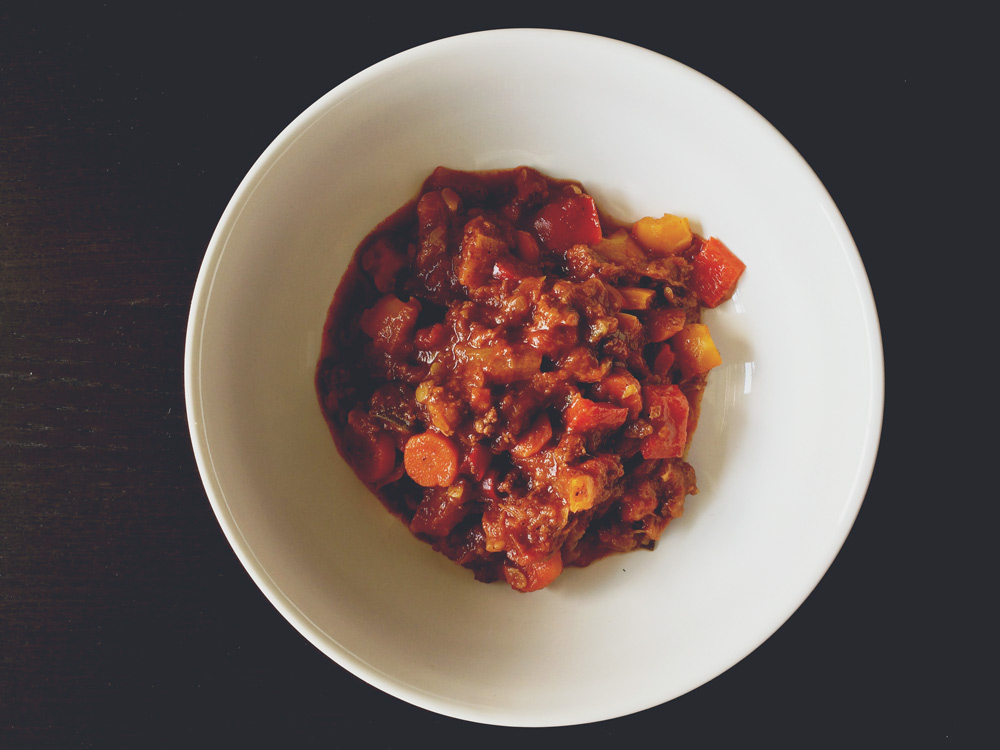 I can honestly say that I am getting sick of eggs. I mean, I love them. They are so versatile, and it's wonderful having a fresh local source. But due to my lack of time to look into new ways of preparing them, I've been falling back on my old standards of veggie scrambles, which I'm burned out on. Fried eggs, over-hard, with cooked veggies on the side is my way of dealing with veggie scramble burnout. The Prosciutto-Wrapped Mini Frittata Muffins I made last week were great, just haven't had the time to make them again.
Overall, I've been feeling pretty good in terms of sugar cravings, and with my relationship with food in general. I feel like I've achieved some sense of balance where food is a very important part of my life, but without the stress I've felt in the past. I have to be very aware of what I'm going to be eating on any given day, but knowing that some things just aren't an option takes a lot of pressure off. However, with that said , it will be nice to go out to dinner once in awhile after this Whole30 is done. And maybe have a fancy dessert!
5 more days.
Tags:
Fitness
,
Food
,
Inspiration
,
Self
,
Whole30