Garden 2014: Giving Squash and Melons a Head Start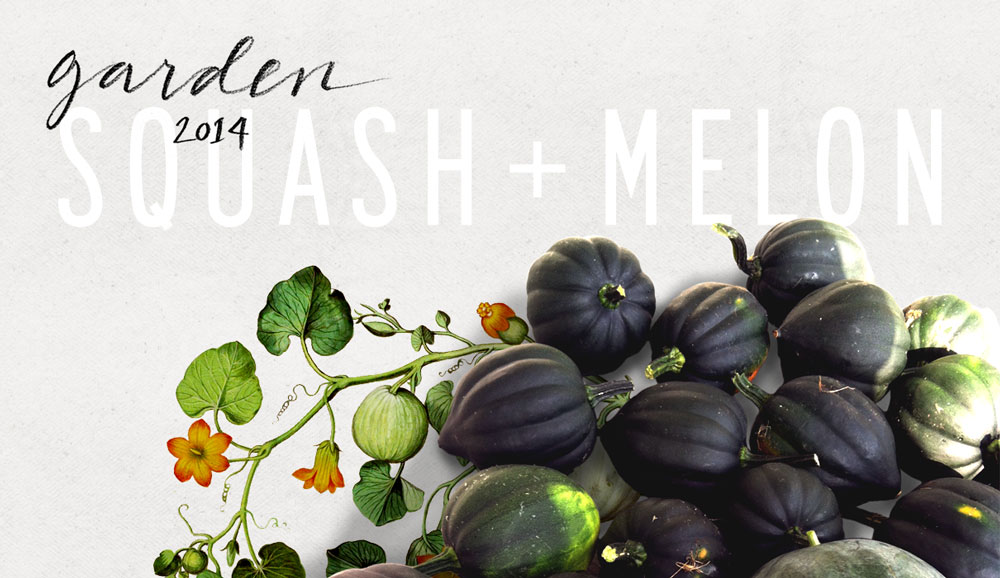 Last year was the first year we didn't do any summer squash (zucchini or yellow squash.) Despite these being the most prolific of veggies and something I would definitely recommend for any novice gardener to plant because they give a lot of bang for the buck, we didn't plant them for that exact reason. Every summer we drowned in zucchini, like we couldn't GIVE these things away, and you have to be diligent checking your plants or you run the risk of huge mutant squash. Plus, we belonged to a local CSA last year and we knew we were going to have a fair share of summer squash already.
Since we didn't have those massive zucchini plants taking up space, we were able to plant more winter squash and also some watermelon, all of which were a great success.
Varieties we Planted in 2013
Organic Sweet REBA Acorn Squash
Organic Waltham Butternut Squash
Organic Cinderella, Rouge vif d'Etampes Pumpkin
---
Things we learned from last year
Starting squash and melons indoors was worth the effort. I think this was key to having really awesome, sweet watermelon at the height of summer. We had some good sized butternut squash and pumpkins before the plants finally succumbed to the inevitable powdery mildew and before the weather got cold.
Bush acorn squash are very prolific and two plants would probably suffice, unless you plan on giving a lot away. We planted four plants and now have more in storage than we know what to do with.
Put the trellis up earlier than you think you need it. I would say, before you even put the damn things in the ground. We waited waaay too long to put ours up and it was a cat fight trying to untangle a mess of established pumpkin and butternut squash vines that are very delicate and already loaded with fruit. I broke more vines than necessary and probably affected our pumpkin production dramatically.
Sometimes, you just have to hand-pollinate. Especially in the beginning if you plant early. Not only are there a shortage of bees these days, but that early in the season, they haven't yet established their flight path for the season. Once the flowers have started to blossom, you can ensure more fruit productions by taking pollen from the male flowers (the ones with the long center) and placing it in the center of the female flowers (the ones with the cup shaped center.) I used a paint brush to hand-pollinate mine. You'll know that the fruit need pollinating if your flowers start producing fruit that eventually yellow and drop off before they mature.
---
Planting in 2014
We are planning on doing a similar set up since we were able to save a lot of seeds from last year, but we will be doing a different variety of pie pumpkins since we had good results in freezing homemade pumpkin puree this year. Reconsidering the bush variety of acorn squash. They are just huge and practically shaded out the watermelon.
Seed start date for squash and melons in Zone 5b (with consideration taken for our location in a valley): April 28th  (3-4 weeks before planting date)
---
From 2013
Garden 2013, The Goods: Acorn Squash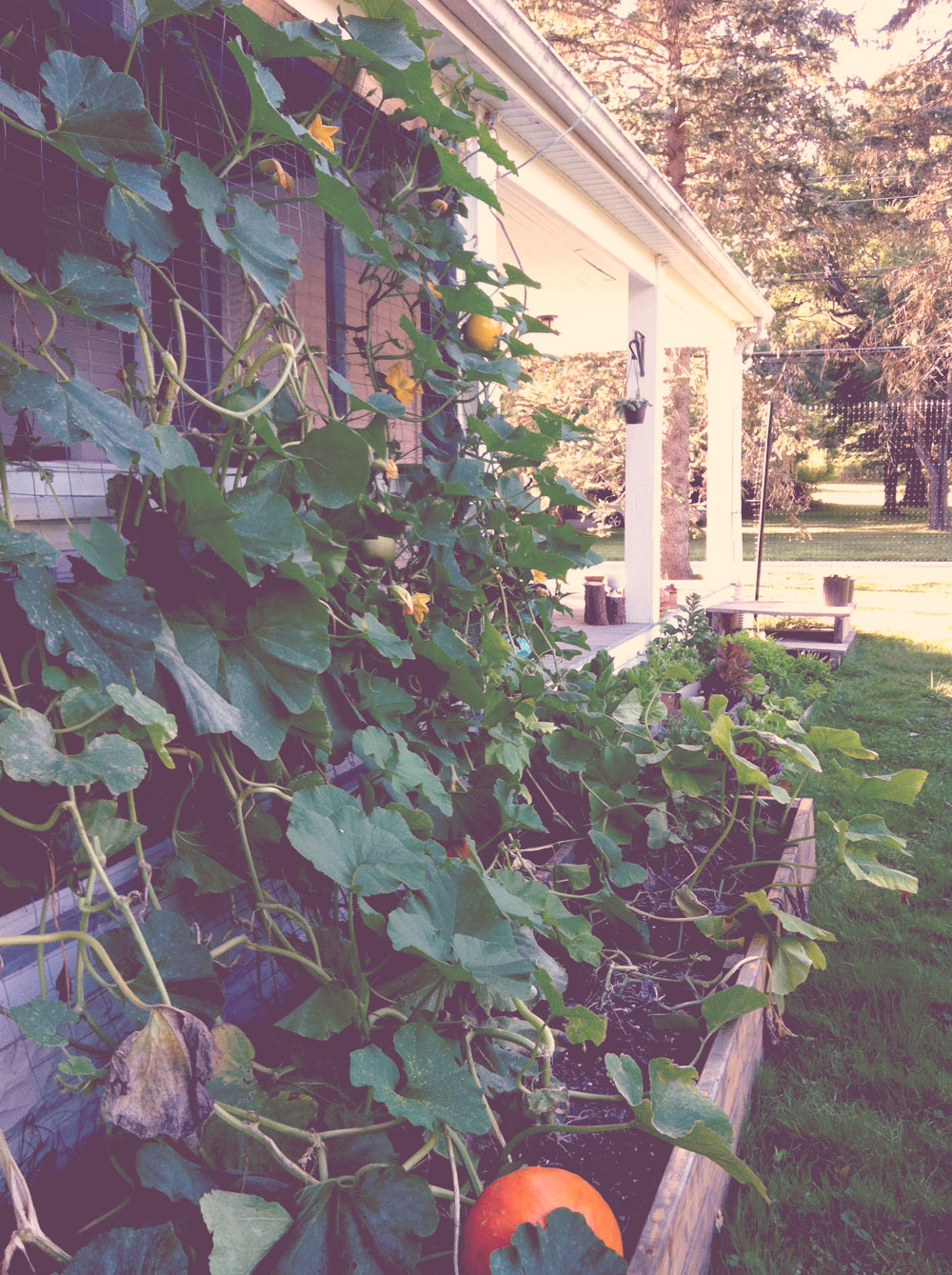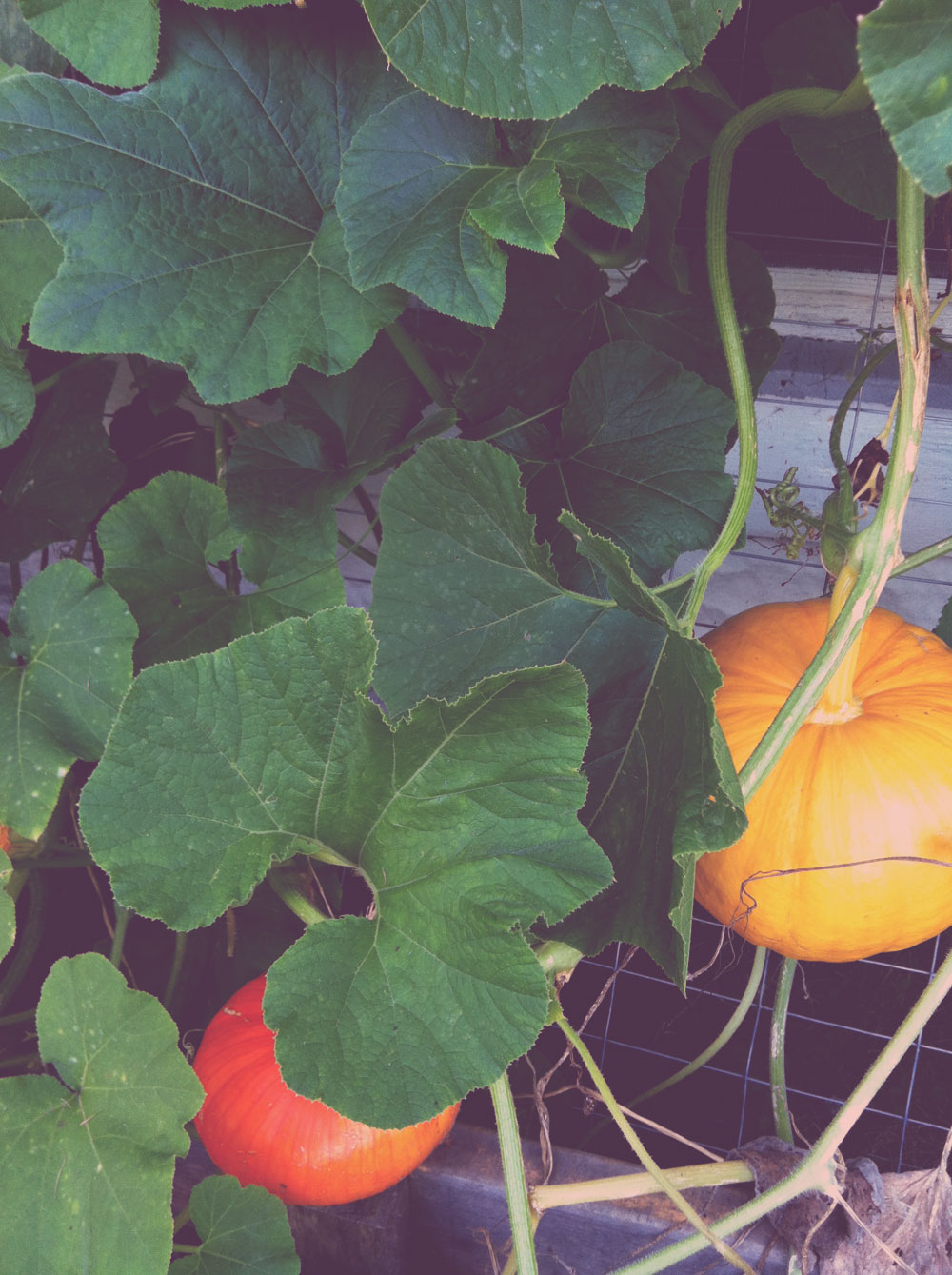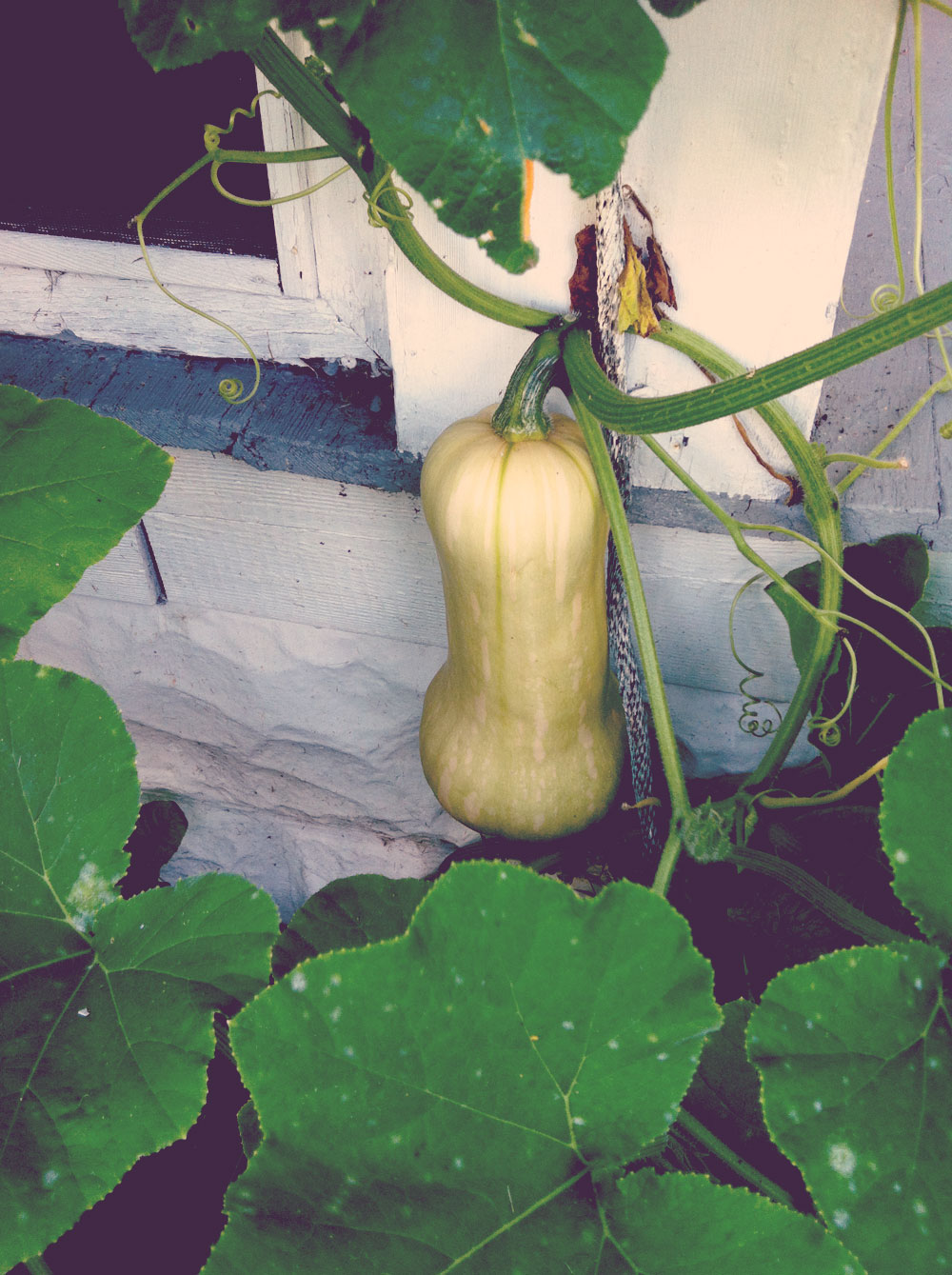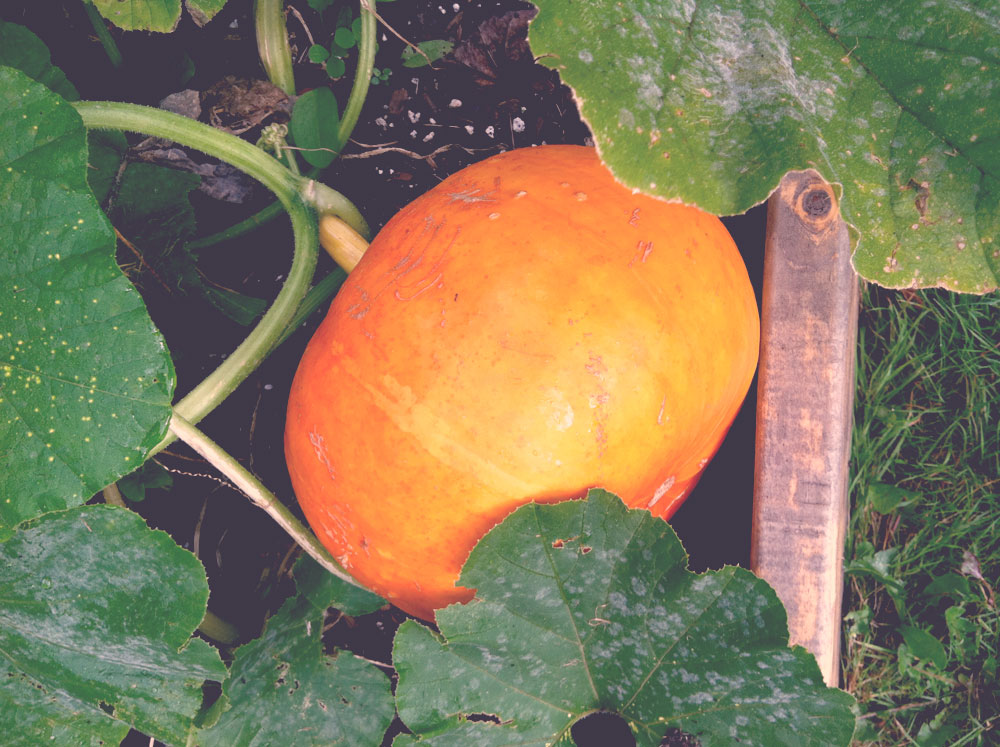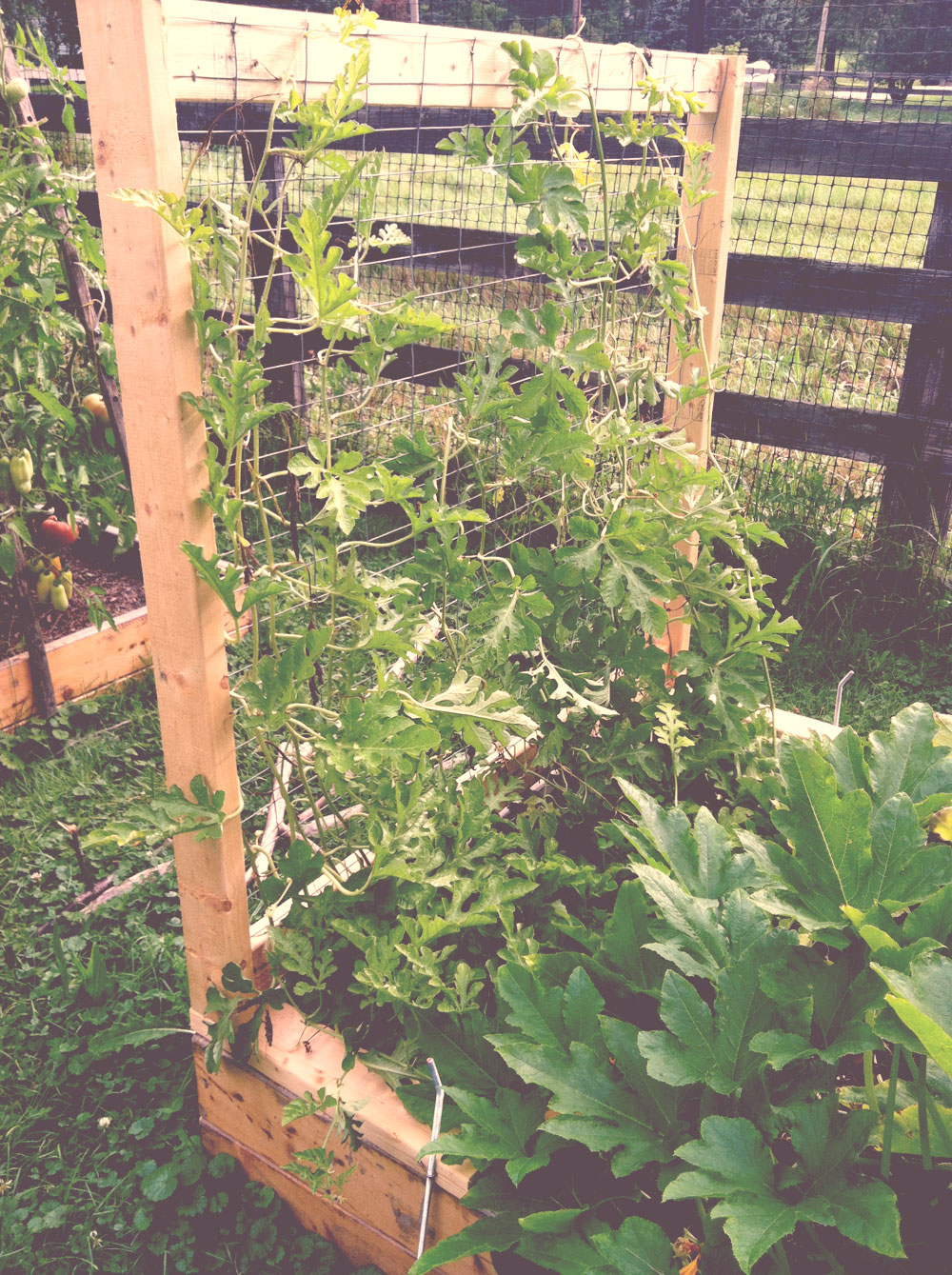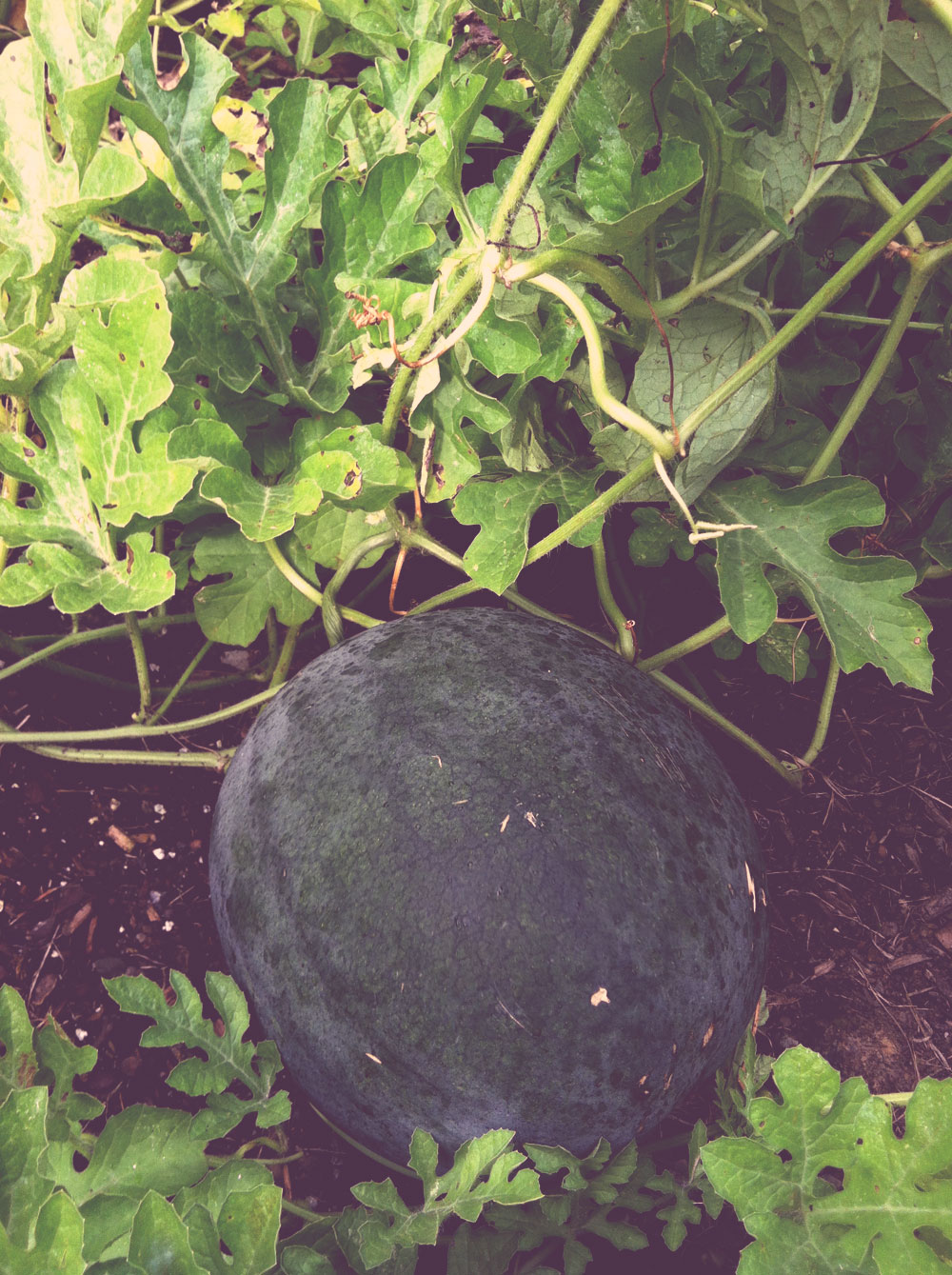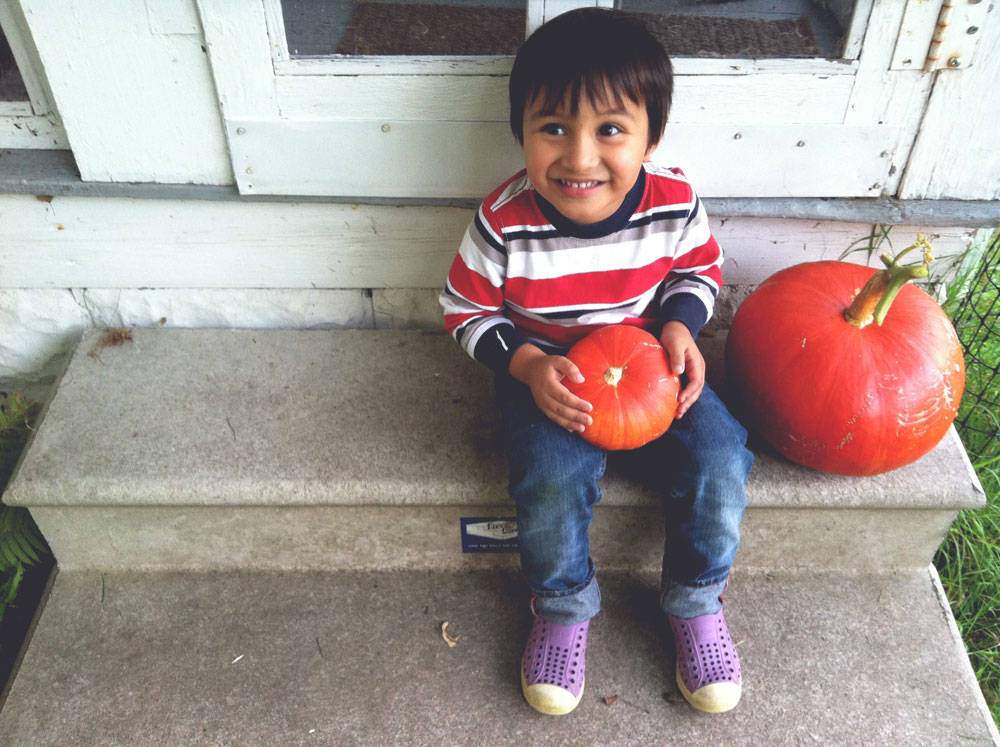 Tags:
Country Living
,
Food
,
Garden
,
Sustainability