It's been awhile, right? I don't even know where to start. Where have we been these past 3 months, you ask? Just livin' life I suppose.
I won't try to remember everything that has happened since we last posted.
Christmas has come and gone. I have presents to post about. The gifts weren't too elaborate this year. Since Q was born my productivity on the crafting front has dropped significantly. But I did manage a couple cute things. This was also the first year that our gift wrapping has been sub-par. Usually, I like to do the wrapping all fancy-like because I think it makes opening the gift even more exciting. But this year nothing fancy, just store-bought paper. Not even nicely wrapped, I have to admit. Christmas really snuck up on us this year.
I guess the biggest thing to happen was that I lost my job at the end of November. But, don't worry I've found a new one.
Also, Q's first birthday is fast approaching! So, lately I've been trying to plan his party. I've been torn between theme or no-theme and whether we should go all out and make it a big event or just keep it small and intimate. Decisions, decisions…
Here are a couple images that have been inspiring my birthday planning: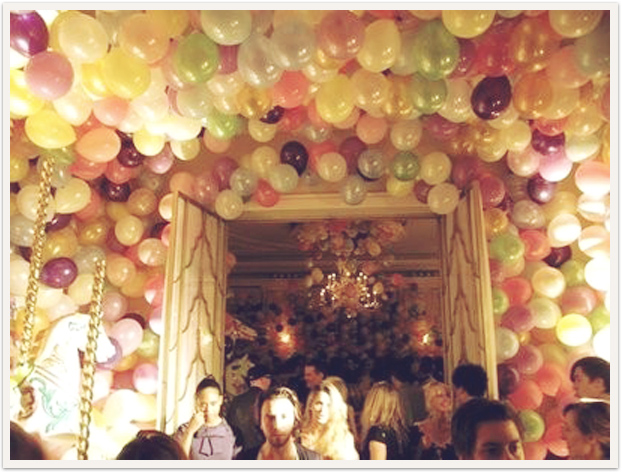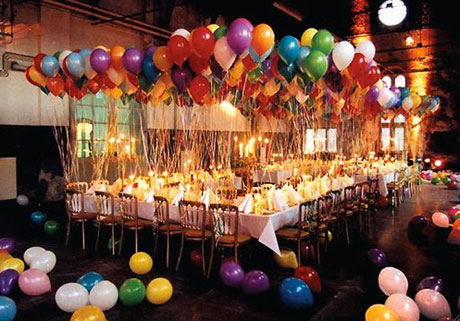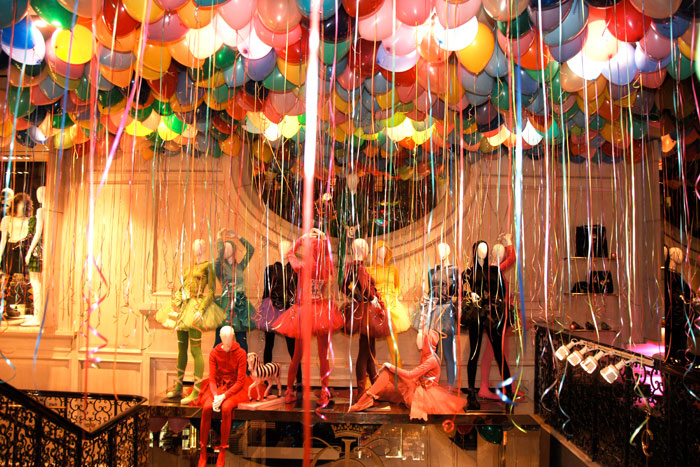 I wish I could remember where I found these photos, but I think I searched "lots of balloons and streamers" in google images. Pretty general, I know.
-c.
Tags:
Uncategorized