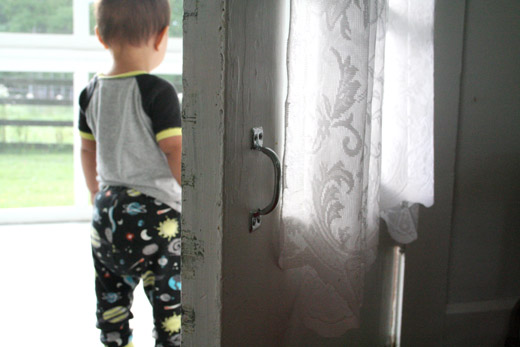 Ever since we cleaned off our porch, baby boy has been hanging out there a lot. It's baby/toddler proofed enough that he can be out there by himself and we don't have to worry about him getting into trouble (other than eating the occasional ant, yuck!) Most of the time he just sits out there and watches cars pass while singing to himself. It's quite sweet!
But anyway, lately he's been coming inside and shutting the door behind him. Not completely shut, but enough that it's hard for him to re-open without something to grasp. So instead of him having to come get us to re-open the door every time, we put a little drawer pull on the door within his reach so he can open it himself! So far, it's been a success.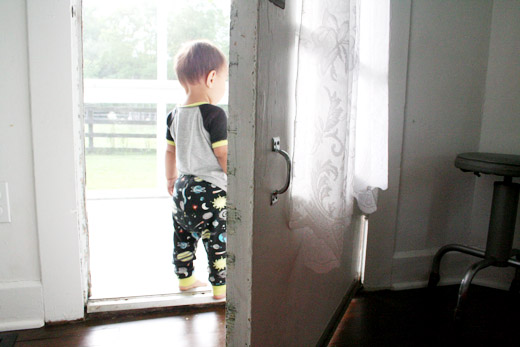 However, he can't open the door if it's locked or closed completely. So, he can only get out there if we open the door for him initially. Don't worry. Q won't be terrorizing the neighborhood. Plus, it's a screened in porch with a locked screen door. Just to be safe ;)
Our baby boy is growing so independent! Yikes.
-c.
Tags:
Baby
,
Decor
,
Family
,
Living/Working Space