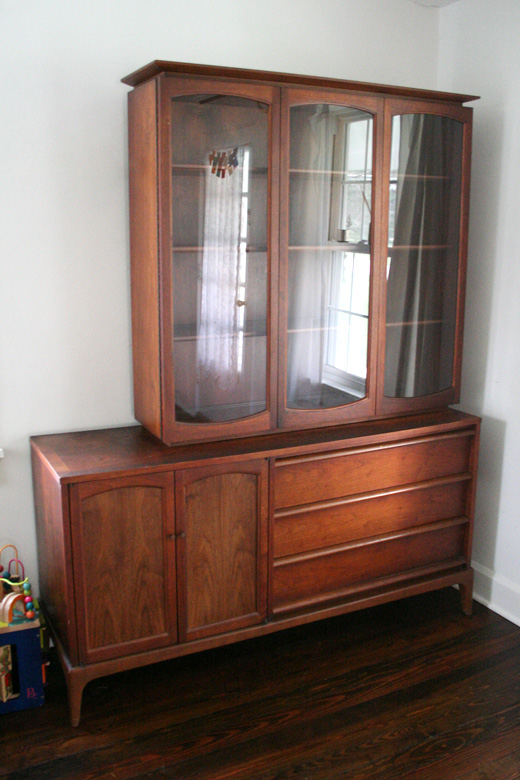 Does anyone know what this piece of furniture is called? A china cabinet? A hutch?
Whatever it's called, it's awesome and beautiful and it was Andrew's surprise early-Mother's Day gift to me!
This past weekend we went on a little thrifting trip and came across this china cabinet (that's what I'll call it for now until someone corrects me) at a local thrift store that is usually hit or miss. This particular store can sometimes look like those hoarder houses on A&E, but they usually have really good prices on large items. So much so that I am willing to look past the old lady who chain-smokes and the cat in the corner giving birth (no joke).
We saw this china cabinet and we both really liked it, but it wouldn't fit in our car. So we had to pass on it. The minute we left I knew we were passing up on something good, but there wasn't anything we could do! I was feeling some serious non-buyers remorse. Is there such a thing?
Anyway, Monday I come home from work and it's in our living room. Andrew had gone back with his Dad's truck and got it for me! What a guy!
We're still unsure of what our plans are for it, but you can be sure I'll be posting about it again soon.
-c.
Tags:
Decor
,
Home Goods
,
Living/Working Space
,
Thrift