As we've mentioned many times before, this is our first dip into the gardening pool. We've learned a lot thus far and have been surprised by many things but nothing prepared us for the vigor of the small, dirty starch balls we call potatoes. They grow like mad! Our garden rows are packed and our build-as-they-go container is even more so. We literally could not dig up enough dirt to keep up with them. We had to give up and just let them go. This is the picture we posted before of the container right when the taters started to sprout: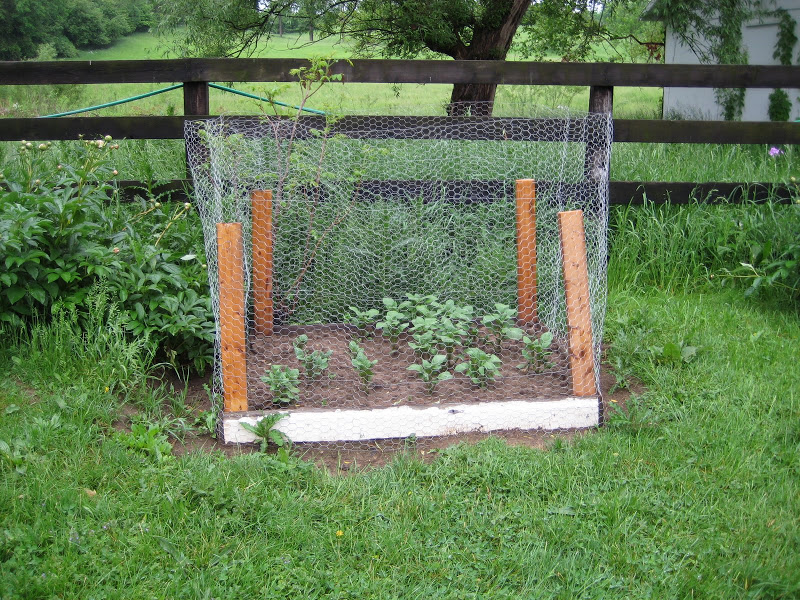 And this is how far we got in building up the sides of the container before the potatoes got out of control: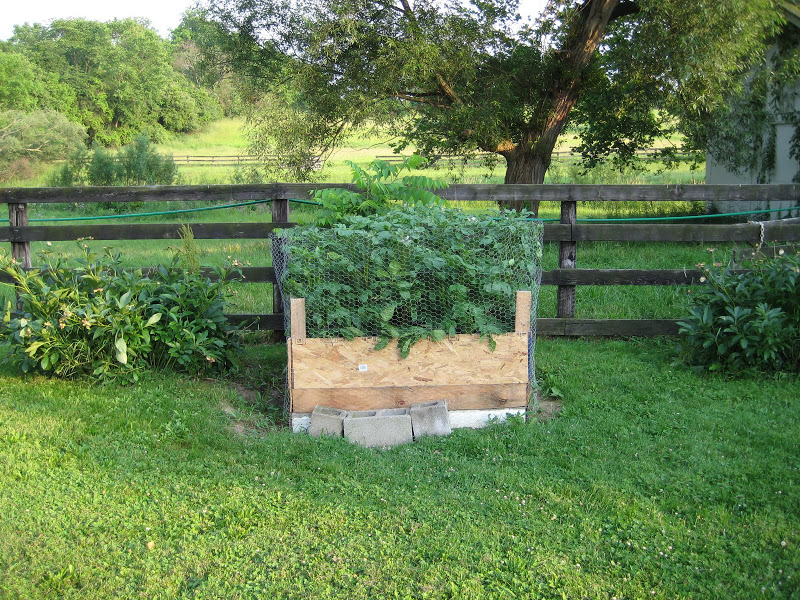 Some of the plants are blooming which means there are potatoes down below. We got a little shovel-happy and decided to dig up one of our Yukon Gold plants, below was the yield: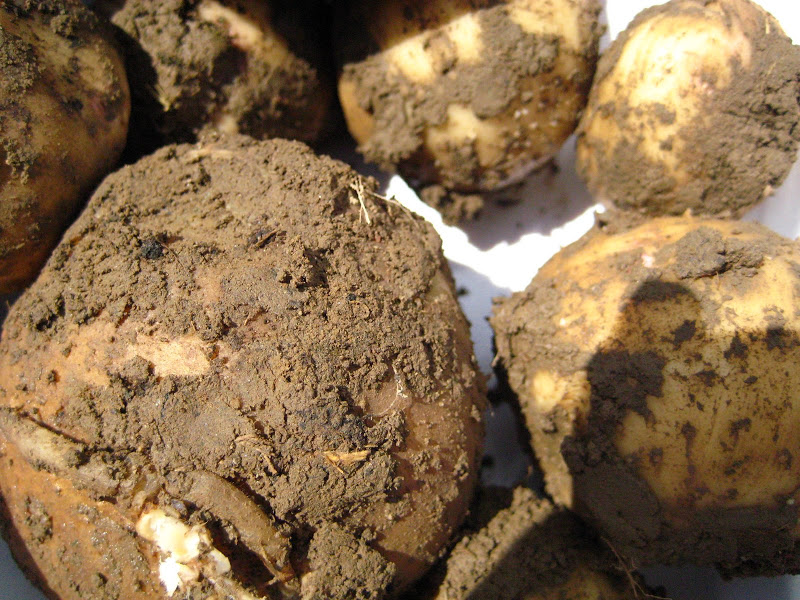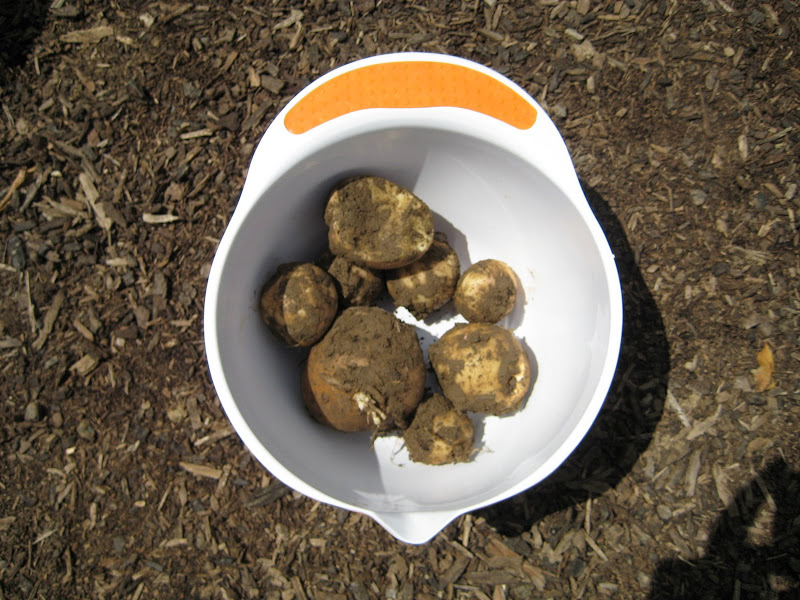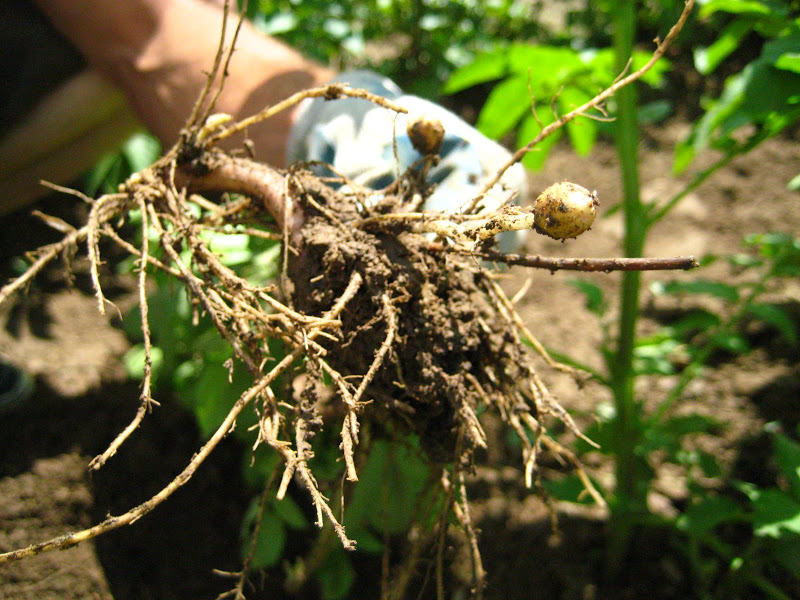 Needless to say, they were so, so good. For the rest of potato plants we're going to let them bloom and start to die a little before we harvest them so the potatoes can continue to grow and it'll allow some time for their skin to toughen up a bit as well.
-a.
Tags:
Country Living
,
Garden